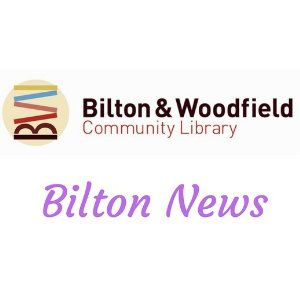 Bilton News January 14
Prediction was correct: last week I urged you to check all details before setting out anywhere because the Covid rules always seemed to change just after my deadline for sending in the copy to the Advertiser.   It happened again and we all know the result. We are now in tier 5, which is lockdown almost as severe as the first one.  Most of us now have our lockdown routines well organised but circumstances can and do change.  If you have coped so far but are struggling now help is still out there.  In fact there are so many organisations offering help that it can be difficult to know which one to choose.  A good starting point is HELP at HADCA.  Telephone 01423 813096 on Monday to Friday, 9am-4pm.   It may be an answerphone but someone will return your call.  Alternatively send an email to help@hadca.org.uk
St John's and St Luke's: tier 5 restrictions do allow places of worship to remain open.  Whether they will or can is another matter.  It is not as simple as just keeping the doors open.  Every organisation that is "open" is because lots of work is taking place behind the scenesand lots of volunteers and or paid staff are available to help.  The services scheduled for this Sunday, January 17 are Holy Communion at St John's at 9am and Morning Worship at both St John's and St Luke's at 10.30am, both these services will be on Facebook.  Places need to be booked.  The Churches will keep regular church goers updated with the latest arrangements but if you only attend occasionally or wish to attend for the first time, do check first.  Telephone 01423 565129 or emailchurch@stjohnsandstlukes.org.uk
Bilton and Woodfield Community Library:  Libraries are allowed to offer a limited service.  This is select and collect only. Regulars will be familiar with this, it involves sending details of the books required to the library by email or picking up an order form from the library.  A volunteer will contact you when the books are ready for collection.  Bilton and Woodfield Community Library has been providing this service since the lockdown started but it is to be reviewed this weekend.   If take up has been low the opening hours may be reduced.   Unless your daily exercise regime takes you past the library on Woodfield Road it is best to check before setting out.  If the telephone is unanswered during normal opening hours then the likelihood is that the library is closed.  Emails are checked daily by a volunteer working from home so you may not receive an immediate reply.  Current opening hours are Monday 1-4pm, Thursday, Friday and Saturday 9.30am-12.30pm.  Telephone 01423 564630, email info@biltonandwoodfield.or.uk, website www.biltonandwoodfiled.org.uk Also on Facebook.  Books can be returned to the library but if you cannot make the journey do not worry about accumulating fines as all items on loan have been extended to a due back date of March 1.  This does not apply to books borrowed during lockdown.
Other news: this is the good news.  Some of it is a couple of weeks old but if you have not yet heard it is still worth sharing.  Pine Streets Allotments had to cancel its open day last year when money is usually raised for local charities.  Instead the plot holders sold excess plants and produce to each other and had the occasional stall at the allotment site gates which the public could visit.  A few weeks ago it was able to present a cheque of £1125 to the Harrogate Hospital Community Charity.  A great effort for such a difficult year.
Longlands Common:  the share offer closed just before Christmas but not before the target of £375,000 had been reached.  Another brilliant effort under very difficult circumstances. This means that the sale of the land is going ahead with a hoped for completion date by the end of this month, Covid restrictions allowing.   Work will then start on constructing paths and building an entrance from the Harrogate Greenway.  It is hoped to arrange an open day in March for the public to view the land.  Something to look forward to.
Snow:  the biggest fall for some time fell at the end of last week.  It took minds off Covid for a while but not always in a good way.  A volunteer trying to reach the library to open up got stuck on the way but fortunately was able to get home.  This meant the library was closed last Friday and Saturday along with many other local organisations.  A taxi trying to reach someone who must have been desperate for its services got stuck in my street and had to be abandoned, fortunately it was retrieved later.  For many the instruction to stay at home seemed like a really good idea and a great excuse to sacrifice the daily exercise.  However, the sledge slopes of Bilton must have been very busy judging by the number of family bubbles making their way down the street and, once everyone had given up attempts to get out by car, there was plenty of room for them to do it.  As I write the sun is shining, the snow plough is awaited and snow shovels are in action up and down the street.  That is the daily exercise sorted.