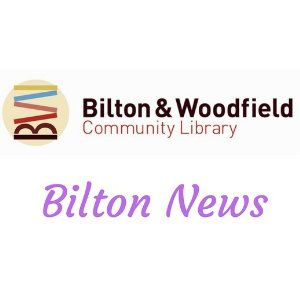 Bilton news – September 24
Sun and glum: has anyone noticed that when the news is at its gloomiest the weather is at its most glorious?   It was so in April and May when the pandemic was at its height and it was last week when the real indications that the pandemic is on its way back became apparent.  Any good weather between now and what looks like being a very long winter is to be savoured.  It is a chance to keep up with the gardening and prepare for a hoped for happier 2021, and also go for walks.   Our walks are all close to home nowadays and a favourite is across the fields towards Nidd Viaduct.
Woods and views: over the decades various small plantations have been created in the Viaduct Felds and adjacent to existing woodland. Overall they have improved the landscape though a few years ago trees were planted on the slopes leading down to the boundary fence with the sewage works.  At the time I feared these would eventually obscure the extensive view which looks out across the hills above the Washburn Valley, Wharfedale and Nidderdale. When I mentioned this I was told the trees would hide the sewage works, and so they do, but they also hide the spectacular view beyond.
New woods: a couple of weeks ago there was a report in the Harrogate Advertiser stating that Harrogate Borough Council has pledged to plant thousands of trees covering almost 50 acres at three locations, Bilton Beck Wood, Willow Wood and Upper Horseshoe Fields.   This sounds like something to be welcomed.  It will help councils across Yorkshire reach their target of increasing tree cover by a third and the trees willstore damaging carbon.  But what about the view?  In the shelter of one of the new plantations overlooking the valley of the Oak Beck are two seats from which the distant hills can still be seen.  I do hope the 50 acres will leave space to retain some open ground, perhaps managed as a wildflower meadow, and I hope the new woodlands will be planned in such a way as to retain the views to the west.  The fear is that HBC will simply plough up the fields and plant lots of trees as a short term box ticking exercise.  It is possible to have views and woods.  All that is needed is an imaginative vision, a well thought out planting and management plan from inception to several decades into the future and a good arboreal knowledge.   HBC has some of this, if it has it all the future looks promising.
Long Lands Common Appeal:  is hoping to raise £300,000 to buy land between Bilton and Starbeck  to create a new publicly accessible woodland.   It is now possible to buy £50 shares in this venture.  To find out more visitwww.longlandscommon.org      The project is being led by Nidd Gorge Community Action.
Ripples of concern: moved quickly through Bilton when it became known that a pupil at Bilton Grange School had tested positive for coronavirus and those in the same bubble had been sent home to self-isolate for 14 days.  Everyone was talking about it, in the streets, in the shops and likely in countless homes.  Parents have been assured that the School follows all the correct protocols and it is a safe place.  Let us hope that the pupil who has contacted the virus makes a good recovery and that no one else catches it.
The Knox:  it was good to hear from The Knox pub on Knox Lane which is open for business.  It now has an extended menu with new dishes to complement the firm favourites.  There is a new 120 cover beer garden at the back of the pub so dining can take place inside or out.  A one way system is in operation, there are hand sanitizers and a fully operational test and trace system. To find out more or book a table telephone 01423 525284 or email enquiries@theknoxharrogate.co.uk.