Information for Library Users
YOUR COMMUNITY LIBRARY
Bilton and Woodfield Community Library offers a wide range of facilities, including a portal to the online facilities offered by North Yorkshire County Council library service.
Not a member yet?
Why not join today?
It's free to join and children of any age can join too. Just come along to the library, you can join today and borrow books immediately.
You can also
join online
— but you have to visit the library to pick up your membership card.
Explore our services and facilities using the boxes below, click the Learn More button to find out more.
HERE FOR THE COMMUNITY
OUR FACILITIES
BOOK LOANS
We stock a wide range of adult, teenage and children's fiction and non-fiction books. Look for the 'Recent Additions' stand to see whats new.
BOOK LOANS
We also have Audio Books and books with Large Print.  Library Catalogue is available online.
DVD LOANS
Why not enjoy a night in with a movie. We have a large selection of DVDs to choose from, including popular TV series, films, documentaries.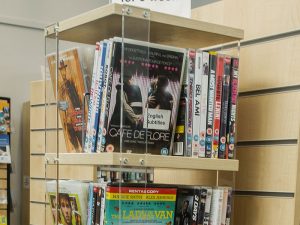 DVD LOANS
Loan period is for three weeks charged at current rates, a maximum of three DVDs can be booked out at any one time.
PHOTOCOPYING
Comprehensive photocopying facilities are available to all customers. Prices starting from 10p per sheet for black and white, colour from 50p.
PHOTOCOPYING
Facilities include: A3 and A4 copying, colour and black & white, single and double sided.
PC USE
We have four PCs available for use by members of North Yorkshire Libraries, one is on raised desk to enable wheelchair use.
PC USE
Use of computers is free for the first 30 minutes and then there is is an ongoing charge for additional time.
WIFI ACCESS
Customer using their own devices can get free Internet access via WiFi while in the library building.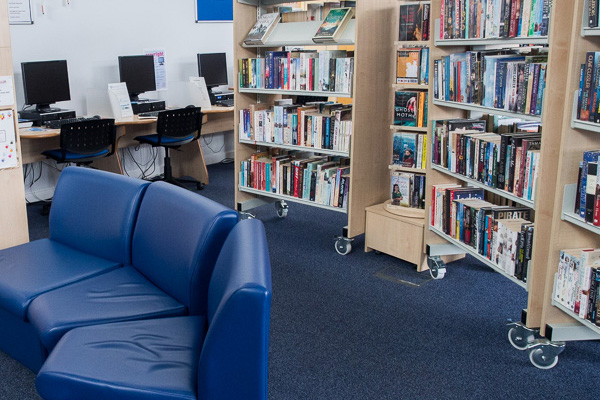 WIFI ACCESS
Note that you will need a mobile phone to authorise your first login.
CLUBS & GROUPS
The library is an ideal place for clubs and groups to meet. Why not join the scrabble club or one of our book clubs.
CLUBS & GROUPS
Can't find a group you want to join?  Why not start your own?  Click below to find out how.
#striped-custom-865373091 {background-color: #08152a!important;}#striped-custom-865373091 span {color: #ffffff!important;}#striped-custom-865373091:hover {background-color: #ffffff!important;}#striped-custom-865373091 span:hover {color: #08152a!important;}
HELP ME