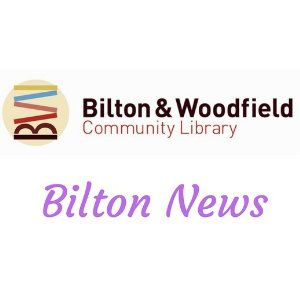 Bilton news – October 14
Bilton Conservation Group: is holding its Annual General Meeting this Saturday, October 16 at Bilton Community Centre, 2pm.  The meeting will be followed by a presentation by Mike Bevington on the Yorkshire Air Ambulance.  Everyone is welcome to attend the talk and there will be refreshments.  The latest newsletter has  reports of activities illustrated by colour photographs.  The group has continued working whenever regulations allowed.  It has planted trees, repaired footpaths, cleaned bird boxes, built an insect hotel, planted wild flowers and crocuses on The Stray and a Nidd Gorge information board has been relocated.  Ongoing is planning for tree planting this autumn alongside The Greenway and in the field close to existing woodland near Bilton Beck .
Services at St John's: on Sunday, October 17 Holy Communion takes place at 9am and morning worship at 10.30am.  At St Luke's morning worship is also at 10.30am and there is Café Church at 4pm.  Next week morning prayer is on Monday, Tuesday, Wednesday and Thursday 9-9.30am.  On Wednesday, October 20 Holy Communion takes place at 10.30am.
Bilton WI: "Nature Knows Better, Your Own Handmade Skin Creations" is the topic at the meeting on Thursday, October 21 at Bilton Community Centre, 1.30pm.  Visitors are welcome £4, this includes refreshments.
Bilton Stitch and Craft Group: the next meeting is on Thursday, October 14 at Bilton Community Centre, 48 Bilton Lane, 7.30pm.  The theme is making Christmas decorations.  Everyone is welcome.  Telephone Ann on 01423 565868 for further information.
Bilton Historical Society:  at last weeks' meeting the Society celebrated its silver jubilee with a delicious cake. A lot of information has been gathered and shared in those 25 years.  The latest newsletter has recently arrived, it includes the full winter lecture programme, the history and origins of April Fools Day, conversations between grandparents and grandchildren, an article on benchmarks in Bilton, a newspaper extract dated 1895 reporting the death of five bullocks hit by a train; and an appeal for help in identifying people on a photograph sent anonymously from a Dorset postmark.  For further information about Bilton Historical Society email mail@biltonhistoricalsociety.org.uk
Brigantes Lacemakers: meets on Saturday, October 23 at Bilton Community Centre, 10am-3pm.  Anyone interested in making lace, whether a beginner or an expert is welcome.  For a small charge there is unlimited tea and coffee but do take your own lunch. For further information telephone Yvonne Whiteoak on 01535 653825 or email yvonnewhitoak4@gmail.com
Bilton and Woodfield Community Library: is keen to restart its popular Storytime sessions for pre-school children on Tuesday mornings but there are currently only four "readers" which is insufficient to operate a regular rota.  Normally there are at least two "readers" per session, they read short stories interspersed with rhymes and or singing. It is OK to make a noise in libraries nowadays and the team do like to make a lot of noise.  The sessions finish with simple craft work.  If you like the idea of helping and would like to find out more please send an email  to info@biltonanwoodfield.org.uk or call into the library and leave your details with the volunteers on duty; someone will then contact you.  The only qualifications needed are to like the company of very young children and enjoy entertaining them.   The library is on Woodfield Road on the same site as the school and Children's Centre.  There is a car park.
Archie's Army: local boy Andrew Flintoff has Diamond-Blackfan anaemia, a very rare, incurable decease which involves a blood transfusion every three weeks in Leeds and special check- ups in London several times a year.  Two years ago his mum Vicky set up a Facebook page called Archie's Army where followers keep up with what Archie is doing and support fundraising projects to pay for his specialist care.  The Red Box Post Offices in King Edward's Drive and Starbeck launched an appeal and have raised £1980 in total.  The Red Box has now started a grand raffle which hopes to raise a further £5000 for Archie.  First prize is a smart TV. Tickets are on sale now at both post offices.