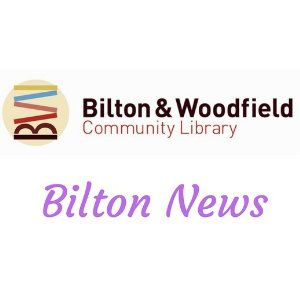 Bilton news – October 7
Busy week:  and I have missed most of it whilst taking a short break before the winter weather sets in.  There has been the excitement of a hand grenade found in a garden on Gordon Avenue where it has lain undiscovered for over 60 years. Several houses were evacuated whilst it was safely removed by bomb disposal experts. More road works started, finished and moved on to other streets; there is still a few more weeks of that to look forward to.   Newsletters have arrived from Bilton Conservation Group, Bilton Historical Society, Longlands Common, the Biltonian and Focus magazine.  I have skimmed through them looking for the essentials you need to know about now and will include other snippets in the coming weeks.
Thanks for support: the charity coffee morning at St Johns, the first for many months, made a welcome return in September.  A magnificent £740 was raised to share between Horticap and the church Green Team to support its work. Those who attended were able to see some of what the Green Team had been doing in the churchyard. Thanks are expressed to everyone who supported the coffee morning by going along, donating or helping.
Coffee morning: the next St John's coffee morning is this Saturday, October 9 in the church hall, 10am-noon.  There will be several stalls including home-made jams and chutneys, hand-made cards, books, plus a raffle and tombola.  All proceeds to be donated to the Tearfund in support of the Haiti Earthquake appeal.  Entry £1 includes a drinks and biscuit. All welcome.
Harvest celebration:  and parade service take place at St Luke's on Sunday, October 10.  Afterwards dry goods will be shared between the Homeless Hostel and Resurrected  Bites.  Other services this Sunday are Holy Communion at St John's 9am and 10.30am.  Next week morning prayer at St John's is on Monday, Tuesday, Wednesday and Thursday 9-9.30am.  Holy Communion takes place at St John's on Wednesday, October 13, 10.30am.
Bilton Men's Forum:  the Annual General Meeting is on Tuesday, October 12 at Bilton Community Centre, 48 Bilton Lane at 2.30pm.  This is a great opportunity to find out more about the Men's Forum. If the AGM alone sounds a bit dull the good news is the meeting is not expected to take long and it will be followed by a slide presentation by Greta Knight describing a visit to the Arctic Circle and beyond.  Doors open 1.30pm for refreshments and a chat.  New members welcome.  Telephone secretary, George Moore, on 01423 502587 for more information or go along to the meeting.
Bilton Ladies Forum: on Tuesday, October 12 at Bilton Community Centre, 7.30pm DPCSO Carlos Archer will give a presentation on fraud awareness.  New members welcome, annual subscription £5, entry to meetings £2 per session.  For more details telephone Jane on 01423 545511.
Bilton Conservation Group:  the Annual General Meeting takes place on Saturday, October 16 at Bilton Community Centre, 2pm.  Covid-19 safeguards will be observed and, whilst it is hoped as many people as possible will be able to attend please do not go along if you are feeling unwell.  After the meeting Mike Bevington is to give a presentation on the incredible work of the Yorkshire Air Ambulance.  Refreshments will be provided but there will be no raffle this year however, you can place an order for the Nidd Gorge 2022 calendar and the reprint of "Bilton Through The Ages" by  Bill Williams.
Libraries month: throughout October.  Because of Covid there is not as much going on as usual but at Bilton and Woodfield there is a Buzzy Bee Find Me for pre-school children and a book characters Find Me for primary school age children.  Clues have been hidden around the library for children to find.  For grown-ups there is a wonderful selection of books to borrow for free and a second hand book stall where everything is 50p.  Current opening hours are Monday 1-4.30pm, Tuesday and Thursday 9.30am-4.30pm with break between 12.30-1pm for cleaning; Friday and Saturday 9.30-12.30pm. The library is on Woodfield Road on the same site as the school and Children's Centre.