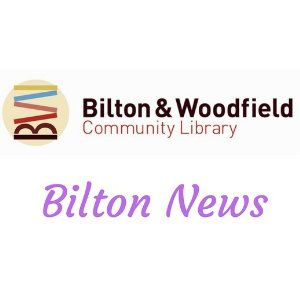 Bilton news – September 30
New Park Heritage Centre: a pleasant afternoon was spent at the recent re-opening ceremony at New Park Heritage Centre.  Terry Williams, founder and curator, and Andrew Skepper representing New Park families entertained us with stories of times gone by that were not so long ago but quite different to today.  Imagine sledging down New Park hill and on a good run continuing over the Ripon Road junction.   The Mayor, Cllr Trevor Chapman, also had tales to tell as someone who lived in New Park for 40 years and represents it on Harrogate Borough Council.  He helped transport the very heavy date stone from the now demolished Little Wonder Hotel to the Heritage Centre.  It was also good to see that John Branson's excellent model of the Barber sidings off Bilton Lane now has a permanent home.  The Heritage Centre is in the grounds of New Park Academy.  At least one hour is required for a tour of the Centre which can be booked through Terry Williams by email polarbear517@ntlworld.com   Terry is also available to give illustrated talks to groups and conduct guided walks in the area.
Tesco: whilst on the subject of New Park it is interesting to hear that Tesco is to resurrect its plans for a supermarket on the site of the gasworks.  There was a lot of opposition last time round but things have changed.  With all the new housing to the west of town it will be interesting to see what the reaction is this time.
Coffee morning: this Saturday, October 2 at Bilton Grange United Reformed Church, 10-11.30am.  Refreshments are free, and at the same time you are welcome to take either a handmade fruit or vegetable from the hedge as the Church celebrates harvest.  The church is on the corner of Woodfield Road and Skipton Road.
A fun, free day: a little outside the Bilton boundaries but covering a topic close to home, and getting closer – climate change and sustainability. Between 10am-4pm this Saturday, October 2 "What does the future look like" will take place at Harrogate College. Approximately 60 businesses and exhibitors will give a glimpse of the sustainable future of transport, energy, buildings and more with displays and activities throughout the day. Speeches from Andrew Jones MP, Professor Andrew Stephens and others take place 11am-noon. At noon there is a bespoke performance by Leeds Conservatoire and at 2pm prizes announced for children's climate friendly ideas competition.
Services at St John's: on Sunday, October 3 Holy Communion is at 9am and an all-age harvest service at 10.30am.  Holy Communion takes place at St Luke's  10.30am.  Next week morning prayer is on Monday, Tuesday, Wednesday and Thursday 9-9.30am.  On Wednesday, October 6 Holy Communion is at 10.30am.
Bilton Men's Forum: makes a welcome return to Bilton Community Centre on Tuesday, October 5.  The speaker is the ever popular Norman Oberheim showing more of his interesting and picturesque images.  This is an opportunity to renew acquaintances and make new friends.  For further information telephone George Moore on 01423 502587 or just go along on the day. Doors open 1.30pm for the usual refreshments and chat before the speaker begins at 2.30pm.  New members welcome.
Bilton Historical Society:  on Wednesday, October 6 at Bilton Community Centre, 7.30pm Steven Caldwell is to give a talk "Windsor Castle, Fire and Restoration"  He was a senior Property Officer within the Royal Household after retiring from a career in the Royal Navy.  All senior engineers were expected to be on call so he had accommodation within the Home Park of Windsor Castle.  The talk is about Stephen's time and experiences whilst working and living there for 12 years.  In addition the Society will be holding its Covid postponed AGMs for 2020 and 2021 as well as celebrating its 25th anniversary.  New members and visitors welcome.  Entry £3.
Knox WI: Pam Mills will be relating "Funny stories from the ministry" at the meeting on Friday, October 8 at Dene Park Community Centre.  Doors open 1.30pm the speaker starts at 2pm.  New members and visitors welcome.
CATs: Creative Adventures with Textiles.  On Saturday, October 9 Sue Anderson is leading a workshop "Surprise Packages" to make small items suitable for holding gifts of money or jewellery.    The meeting is at Bilton Community Centre, 48 Bilton Lane, 10am-4.30pm.   For further details telephone Sue Hadley on 07731 507156 or email suzie060@icloud.com