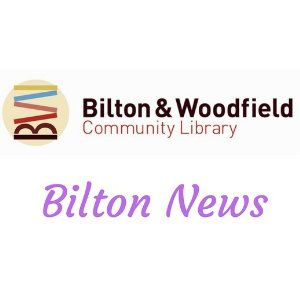 BIlton news April 15
Prince Philip: a week that was expected to be one of joy as some lockdown restrictions were lifted quite rightly turned into one of sadness and reflection as the much respected life of the Duke of Edinburgh came to an end.  The announcement was not a surprise but it was sad nevertheless.  There was widespread hope that the Duke would have been able to celebrate his hundredth birthday in June but it was not to be. 
Happy reminder:  in the Advertiser last week was a picture of the Queen when she visited Harrogate in 1985.  I was in that picture.  You will not recognise me as I only recognised myself because I remembered when the original picture was published.  There I am on the front row behind the barriers in the happy crowd of mainly young people.  I had to take a days leave from work as my employers made it clear that no time would not be allowed off for staff to see the Queen even though we worked in the adjacent Copthall Tower House.  I wanted to be part of the occasion and it was wonderful.  At about the same time as the picture was being taken I looked up and was so pleased to see my colleagues at the windows cheering on the Queen.  Whether the employers relented or the staff just told them to stay in their offices if they wanted to I will never know because I never asked.  The Prince was not in the picture but he had accompanied the Queen.  I cannot recall whether he was at the other side of the road or whether he had gone on a local visit elsewhere.  He was a constant support to the Queen and he has been a constant presence in most, and in many cases all, of our lives.  He will be missed.
Short column this week:  there are items of news to pass on to you but nothing that cannot wait until next week.  It does not feel right to be talking about transport, elections, anti-social behaviour and the like even though these issues are not going away and will need to be addressed. For this week our thoughts can stay with the Royal Family but there is no harm in mentioning the magnificent magnolia trees that are coming into blossom throughout the area.  They are in many gardens and there is a fine specimen in the church yard of St John's.  Their blooms vary from pure white to the deepest pinks and mauves.  Look out for them and enjoy them when you are out and about.