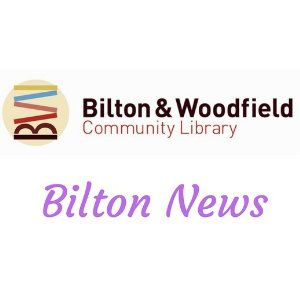 Bilton news  April 8
Long Lands Common:  The sale of land has now been completed and the community is now the owner and long term custodian of 30 acres of greenbelt.  The really exciting work of creating the nature reserve for the benefit of wildlife and people can now begin.  Long Lands Common is not yet ready to receive visitors.  Over the next few weeks essential access works will be prioritised to allow safe and controlled visitor access.  This will involve laying tracks, erecting fencing, repairing boundaries and mowing pathways.  Official opening to visitors is expected to be late spring or early summer.
Wildlife: whilst we waiting for acquisition of Long Lands Common to take effect there is plenty of wildlife closer to home.  Some butterflies have arisen from their winter hibernation, a peacock butterfly is easily recognised but there are lots of small brown butterflies flitting about that have not settled long enough for me to identify. There is a blackbird in the garden that is quite tame. It comes so close that care has to be taken not to step on it when working.  Of course it is not me the blackbird is interested in but all the grubs and worms being unearthed.  The bird usually nests in ivy but I have not seen it there this year, perhaps because the magpies are keeping a close watch on that area.  Starlings are a great help tidying up the garden as they remove lots of twiggy bits and take them for their nest, they are good at clearing moss from the lawn too. I have seen my first dandelion of the year.  Not quite so welcome in the garden but I do enjoy this beautiful plant in fields and hedgerows.
Bilton and Woodfield Community Library: unless the government has a last minute change of heart the Library will reopen on Monday, April 12, 1-4pm.  It will also be open Tuesdays, Thursdays and Saturdays 9.30am-12.30pm.  It is expected that people will be able to enter the library to browse and choose their own books but that face coverings will still have to be worn and hand sanitising and test and trace will still be in place.  The volunteers are looking forward to welcoming customers old and new back to the Library.  There will also be limited computer use, pre-booked only.  During lockdown lots of people have discovered, or rediscovered, the pleasure of reading.  There is no need to stop now restrictions are being eased.  Joining the library is an economical way of trying out new titles because membership is free and borrowing books is free.  What a bargain. The library is on Woodfield Road on the same site as the school and Children's Centre.   Telephone 01423 564630 during opening hours or visit the website www.bilton@woodfield.org.uk for further information.
Services at St John's:  in church services recommenced on Easter Sunday.  To find out times of services and other information telephone the church office on 01423 565129 or visit the website www.stjohnsandstlukes.org.uk
Another scam: it has been reported that scammers pretending to be from the Census are sending out text messages saying "there's invalid information associated with your census account. To avoid a £200 fee please retake the survey here."  Do not open the link or give any details.
Railway memories: my mention last week of the Harrogate, Ripon, Northallerton railway brought memories back to Mrs Young, a former resident of Ripon from where she travelled to many places near and abroad with her husband who served in the military.  The return by train to Ripon railway station was always eagerly anticipated until one day in the 1960s when the soldiers returned to Harrogate only to find the railway line had been closed.  The last bus had departed so the final leg of the journey had to be by taxi.  This was very upsetting for the soldiers.  There is no doubt the railway has been missed since the day it was closed