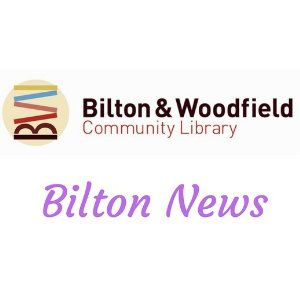 Bilton news – April 1
Out and about in Bilton: last year at this time we were entering the new world of the first lockdown, this year we are just taking our first tentative steps out of the third.  Last year we thought the pandemic would all be over by summer and this year we are still hoping the same, but we know in our hearts it will not be, though we are optimistic that a more normal lifestyle will have resumed. We can now see our friends and relatives, though still in restricted numbers and only outside but this is going to make Easter a happy time for many.   People are talking about how their group activities may be able to start again in May or June but are still not sure how and exactly when.  Some trees are showing early stages of new green leaves, forsythia and daffodils are giving the neighbourhood a golden glow and elsewhere are the more delicate shades of pink and white blossom on various shrubs in gardens.  All in all things seem to be looking up.  Let us hope this continues.
Bilton and Woodfield Community Library: signs are looking good that the library will be able to open for browsing from April 12 the same hours as before lockdown.  Final details are still awaited from the government before opening can be confirmed for certain and pre-lockdown measures of face coverings, hand sanitising and track and trace, etc. will still be in place.  There is lots of new stock waiting in the wings though it could be a couple of weeks before this reaches the shelves.  Hopefully, nest week I will be able to tell you that everything is in place.
Waste collections: just a reminder that refuse and recycling collections are a day later than normal next week whilst the crews catch up after the Easter holidays.  The normal collection pattern will resume on April 12.
Railway to Ripon: plans to reinstate the Harrogate, Ripon and Northallerton rail line are once again on the table.  It is one of 195 projects being considered by the government for a feasibility study.  I seem to recall that there was a feasibility study some years ago.  The conclusion was that reinstating this rail line would not just be a simple process of relaying rails on the original track bed but, if enough money is thrown at it a line could be reinstated.  If this latest study comes to fruition I can predict that the result will be exactly the same but even more complicated and expensive than last time.  Hindsight is a wonderful thing.  What a pity the rail line was closed in the first place.  In the meantime we can enjoy a walk or cycle ride along the part of it that is the Nidderdale Greenway, but be warned, it will be very busy this weekend.
A floating bus stop: I know it is April 1 but this is no joke.  The latest round of public consultations by North Yorkshire County Council into sustainable transport proposals for Oatlands, Victoria Avenue and the A59 towards Knaresborough is now underway.  There is a suggestion that there could be a floating bus stop on Victoria Avenue.  Does this mean that there will be floating buses?  If we can have floating buses it should not be too long before we can have floating cars.  Is this the first innovative flight towards the eventual  destination of a low traffic town?  Time to come back down to earth and take a look at the consultation.  It explains that a floating bus stop is a bus stop on an island with a cycle lane passing between the bus stop and the footway.  One of the questions asked is whether or not we think this is a good idea.