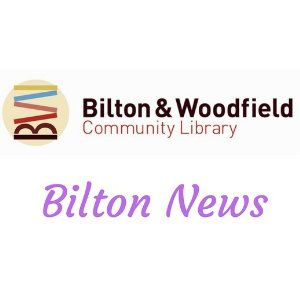 Bilton news March 25
One of those no news weeks: now that the euphoria of having a roadmap out of lockdown has subsided things have settled down and most of us are counting the days until things reopen and we can visit friends and family again. It is great to hear that the farmers markets are returning to town in April.  This week I have no firm news to share with you so it is one of those rambling columns again.  This does not mean that nothing positive is happening.  On the contrary, there is plenty of discussion taking place about when and how to open and hold events but having made plans before only to have them dashed at the last minute people are wary of planning too much too soon.  Getting back to normal is likely to be a gradual process as confidence and motivation builds.  This may not be a bad thing as many of us, including myself, have become accustomed to a no routine existence and it may not be easy getting out of it.
Congestion and emissions: is the hot topic in Harrogate at the moment.  Most of us would like a greener future but how to get there is an emotive issue.  I have noticed that the suggestion that Bilton becomes a Low Traffic Neighbourhood has not been mentioned for a few weeks.  Following the furore over the Oatlands proposals, which will now not go ahead, I wonder if the plan has been quietly dropped.  Maybe those in power now realise that what is good for one minority group has the potential to create huge problems for many others. The fear is that this could happen in Bilton.  If the idea is to be brought back to the table let us hope it is in the form of a properly thought out plan.
Fear for bus services: it may come as a surprise to some that those fearing the Low Traffic Neighbourhood most are those who do not have a car and are already walking and using public transport, or at least they were before Covid.  The fear is that any alteration to road layouts like creating a one way system or blocking roads to through traffic is highly likely to disrupt the bus service which so many depended on.  The 2a and 2b bus services are good when compared to many areas of the District but they are not good enough to persuade people to leave the car at home.  Harrogate District Travel has done its best to provide as many streets as possible with a service by devising intricate circular routes, but these are part of the problem; there is no space to explain why this week. Imperfect as the bus service is, public transport users do not wish to see it deteriorate and many are concerned that it may do.
Garden roundup:  now for something a little simpler to gets our heads round. Gardens are one of the pleasures in life not just for gardeners but also for those who enjoy looking at them.  This week the show stoppers are the daffodils.  Because there has not been much wind they are standing tall and stately; having said that the weather will now likely change.  When the sun is shining the star-like celandines shine brightly from areas that are less manicured.  There is a garden in Church Avenue with a lovely display of purple violets and bergenias are looking good in other places.  Although bergenias are supposed to thrive in most types of soil they do not thrive in my garden.  I will have to try again because they do look good.  Several lawns have received their first mowing, not mine, that is a pleasure to look forward to, or not.