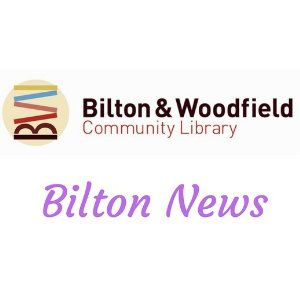 Bilton news  March 18
Councillor Geoff Webber:  many people will be saddened to learn that Geoff Webber passed away on March 11.  He has had a long political involvement in local government and was one of the serving North Yorkshire County Councillors for the Bilton and Nidd Gorge ward.   He was often seen at big breakfasts, coffee mornings and the like and was a very accessible Councillor who would take up issues on behalf of individuals as well as groups.  He was a great supporter of local organisations and would often provide much needed funds from his Locality Budget. It is thanks to Geoff's experience and local knowledge that Bilton still has a library as it was he who identified premises that the library could relocate to when NYCC sold the Old Vicarage.  He will be greatly missed as a Councillor and also for his company at the many events he attended together with his wife Pat.
Korner Kabin: things are looking a little different at the corner of King Edward's Drive and Chestnut Grove.  This is because the Korner Kabin is now under the management of the Kataria brothers who have started to introduce new ideas.  All the familiar newspapers, magazines and stationery items are still available but now there are toiletry products, a much expanded food range and an off licence.  The opening hours have been greatly extended too.  Many people wish the brothers well and hope they will be happy and successful in their new venture.
Bilton PCSO: I am often asked who this is and how to get in touch.  The current PCSO is Jason Chapman. He can be contacted by telephoning 101, press option 2 and ask for Jason Chapman by his collar number 4591
Bring back the crowds: before Covid I tried to avoid the town centre when I thought it would be busy as crowds are not usually my thing but now the centre is always quiet I hate it.  It is such a sad place with all the darkened shops not only there but on the walk from Bilton to the town centre.  Some have closed permanently and there are sure to be others on the brink.  The latest local business to sound the warning that it is fighting for its survival is H Hour Boxing and Lao Loi on Skipton Road.  The crowds cannot come back soon enough but we know it will be some weeks yet so we have to stay patient, stick to the rules and do all we can to ensure the roadmap dates do not slip.  Of course relaxing of the rules is slowly happening.  We can now meet one other person outside the house and even sit on a bench with them, albeit two metres apart.  The trouble is the weather has taken a turn for the worse and hardly anyone is taking advantage.
Optimism is creeping back: several groups have been in touch this week outlining provisional plans for the summer.  Because they are provisional I am not going to raise your hopes by telling you about them now but rest assured, as soon as it is possible to be more certain all the details will be here.  Just writing the provisional dates in the diary made me feel excited.  A year ago this would have just been routine.  How times change.