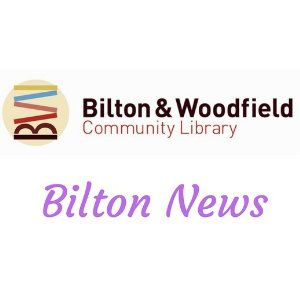 Bilton news – February 25
How long is a short journey: it would be interesting to hear from North Yorkshire County Council what its idea of a short journey is.  This is because its proposal to make Bilton a Low Traffic Neighbourhood is intended to reduce the number of short journeys made by car and encourage people to walk or cycle instead. For those who already walk because they have no car the question can be put another way. How short is a long walk?  The answer varies from person to person depending on their physical ability.  We gave up our car about ten years ago because we could walk anywhere in Harrogate where we wanted to go and, if ever we found ourselves in a position when we could not do this the bus, which stops near our home, could take us directly to the doctor, the dentist, the pharmacy and local essential food shops.  I am not going to pretend I never miss the car but mainly this was the right decision for us.  Time moves on and we now find ourselves using that bus service more frequently, or at least until Covid reared its head.   If our street is one that is chosen to be blocked off causing the short walk to the bus stop to become a much longer one it would mean we would have to make more short journeys by taxi.  The taxi firms provide an excellent service but a taxi is still a car.  If three people are persuaded to leave their car at home but four have to hire more taxis then the objective of reducing short car journeys would not have been reached.  This is why I am wary of the proposals and would like to have more details.
What a difference a day makes: one day we were all indoors, not only because of Covid but because it was too cold to go out.  The next day was warm and spring like and nearly everyone must have been on the streets which had a carnival atmosphere not felt since the demise of the Bilton Gala parade.  The pavements were littered with people standing two meters apart enjoying a chat yet constantly moving to allow those passing by to do so in a socially distanced manner.   If this could be seen from above it could make quite amusing viewing.  If the footage was to come to light many years from now it is easy to imagine the scientists puzzling over the strange behaviour and wondering what it was all about.
Highlight of the week:  was a blue tit in a bird bath.  Because I have already resorted to writing fiction and consider a blue tit in a bird bath to be the highlight of the week you will be thinking I am short of news again, and you would not be wrong.   The reason for the excitement about the blue tit it because it was the first visitor to my new bird bath which was purchased last autumn because I liked it.  The birds do not seem to share my enthusiasm. They still prefer their old watering place which they visit when they think no one is watching.  So I was really pleased when the blue tit dropped by and used the new bird bath.  He has not been back since and there have been no other visitors so this could turn out to be the highlight in the life of the bird bath, never mind the highlight of the week.  I still like the bird bath though.
The way forward:  by the time you read this we should have a better idea of how it is hoped to make our way out of lockdown.  So will I still be writing fiction next week?  We will have to wait and see, but if you do have any news  please get in touch.