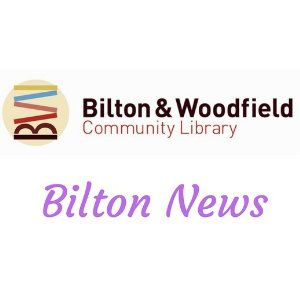 Bilton news – February 18
The one to watch: is the NYCC proposal to make Bilton a "Low Traffic Neighbourhood" in the hope it will discourage short journeys by car.  It would achieved by blocking some roads to through traffic,  There is general support for efforts to improve traffic congestion and undoubtedly there are a substantial number of short journeys that do not need to be made by car but could these proposals cause more problems than they solve?  There is no way of knowing until the public is given sight of the detailed plans.  Some of the possible problems being identified are that some roads would become busier than they are now; there may be disruption to public transport services and school bus routes and more obstacles will be placed in the way of those who really do need to make short journeys by car in order to maintain their independence.  Most of Bilton is a low traffic area already except in some locations nearer to Skipton Road and at school run times. The real problem is congestion on Skipton Road, and it is not only the people of Bilton who contribute to that.  There is doubt as to whether the proposed low traffic measures would help the Skipton Road situation very much.   Let us hope that NYCC consults the local people about its detailed plans and does not only rely on input from pressure groups which often do a very good job but sometimes lack the detailed local knowledge possessed by the residents.   If we get the opportunity to have our say about this do take it and use it to state what you believe would be the right thing to do.
Peter the Peacock: thank you everyone who has been in touch about Peter.  It is good to know he is safe and well spending a lot of time in the Tennyson Avenue area enjoying good meals which include his favourite grapes and multiseed bread.  On one the coldest day of the winter he was seen sunbathing on a vestibule roof.  He has been around long enough to know where all the best sun traps are.  I have learned that he has his own Facebook page with about 500 followers.
In the garden:  I regret to have to tell you that the daffodil has succumbed to the mini beast from the east and is looking very unhappy indeed, along with most other plants in the garden.  However, this morning I was cheered up when I saw a wren hop under a tatty heather plant in a pot close to the house.  I did not see it leave so believe it may be using the plant pot and heather for shelter.  On reflection it is a better place than it might first seem.  The wren is a very small bird so the rim of the plant pot should provide good protection from the wind and the heather from the frost. Though for me the heather has outgrown its attractiveness it could appear completely opposite to the wren.  The heather is destined for the green waste bin but I will wait until the wren no longer needs it before despatching it there.