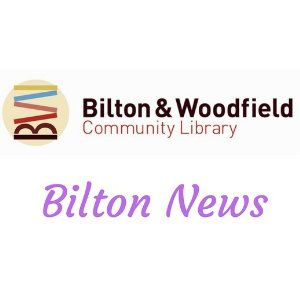 Bilton news February 11
Highlight of the week: it was that time in the morning just after waking up when it is still dark and you wonder what time it is.  Then I heard it.  The distant song of a blackbird.  Blackbirds have a beautiful song which is rarely heard in winter.  After a blissful few moments listening to its delights the central heating came on and the creaking pipes obliterated the sound of the distant blackbird.   It was time to get up.  The drawn curtains revealed grey skies and the remains of the snow which has fallen the previous day.  Spring?  Not just yet.  I now listen for the blackbird every day and he is there, his voice gaining strength all the while.  Soon he will be joined by others until the month of May when the glorious crescendo of the dawn chorus will be at its best.  Even in urban suburbia it is good to hear, unless you need to sleep in that is, because the dawn really is early in May.
Kites: however the weather may look and feel to us the birds certainly are sensing that the seasons are changing.  On one of those glorious blue sky days we are sometimes treated to between those of torrential rain and heavy snow were six red kites soaring and circling over the Hill Top estate.  Red kites are seen on most days but six at one time is a record for me.
Peter the peacock:  whilst on the subject of birds it occurred to me that we have not had an update on Peter for some time.  Has anyone seen him?
Breaking news:  There is a daffodil in bloom in the garden.  Just one.  Whether it will survive the mini beast from the east I will let you next week, unless I have something else to talk about.  You may have gathered from my efforts this week that news is in short supply.  If anyone has anything they would like to share with others please get in touch.  In the meantime keep safe, keep well and look forward to spring, and more singing blackbirds.