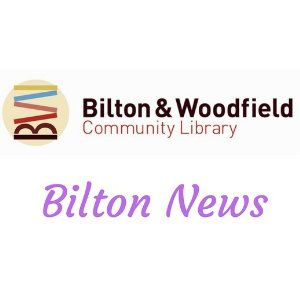 Bilton news February 4
One day last week: I felt inspired to venture into the waterlogged garden.  To say it felt spring like would be an exaggeration but it was certainly very pleasant. In amongst the dead vegetation  waiting to be cut back were the welcome flowers of  hellebore, purple anemone, winter flowering violas, snowdrops galore and lots of green shoots, some of which I recognised some I did not.  They are probably weeds but it is much too wet to deal with them.  Sometimes it is good to have a valid excuse to be lazy.
Dignity Through Education: once upon a time monthly coffee mornings were held in St John's Church Hall to raise money for various charities.  The February event was usually reserved for Dignity Through Education.  This is an association set up by a group of people in Bilton to give financial assistance to the children of some of the poorest people in Sri Lanka, tea plantation workers who live in and work in the harshest conditions imaginable.  Dignity Through Education offers a small bursary of £144 to children of the tea plantation workers who have achieved a place at university.  It may seem a small amount to us but in Sri Lanka it makes a huge difference.  Further information can be found on https://www.dignitythrougheducation .co.uk   Cheques, made payable to "Dignity Through Education" can be sent to 14 St Hilda's Road, Harrogate, HG2 8JY
St John's and St Luke's : the latest church magazine lists all the services and meetings scheduled for February.  Most of these are being delivered via Zoom or Facebook.  However, there are hopes that some services can take place in Church.  Trying to make any firm arrangements more than a few days in advance is a futile effort at the moment so the best way to find out about services is to contact St John's and St Luke's direct.  All details are on the website www.stjohnsandstlukes.org.uk    Alternatively send an email to church@stjohnsandstlukes.org.uk or telephone 01423 565129 and leave a message
Library and laptops:  although Bilton and Woodfield Community Library remains closed for the time being it has still been able to make a positive contribution to the local community.  The Library had in its possession a number of old laptops that were in frequent use several years ago but for a while have been largely unused.  In response to the appeal for old laptops by schools to help those children with no suitable devices  of their own to access the home learning packages, two laptops each have been donated to Bilton Grange School, Richard Taylor School and Woodfield Primary School.
Mike Greatorex: has been in touch.  He is a local speaker willing to be contacted about future talks.  His main subject is family history through his own experiences.   His talks are far more than a straight forward description of how to start investigating your family history, though advice on that is available, they are about the fascinating stories he has revealed along the way and these are of general interest to anyone, not just family historians.  Please contact Mike by email gtx958@yahoo.com 
Scams: unfortunately there are a few of these about so watch out for them.   Mainly they affect people online through emails concerning the vaccine roll out.  Please be aware that Covid vaccines are free to all, no-one should be asking you to pay for them.  The NHS will never ask for bank details, pin numbers, passwords or credit and debit card numbers.  If you receive such an email report it and delete it.   The next type of activity can affect everyone.  People have been reported knocking on doors offering to help change a property's council tax band.  These people are not from Harrogate Borough Council. All Council employees carry ID and they will not be offended if they are asked to wait whilst you check it out.  Right now there should be no unexpected callers at your door.  If there is a stranger at the door do not answer or close it straight away.  If you have suspicions about anyone on the doorstop call North Yorkshire Police on 101 and report it.