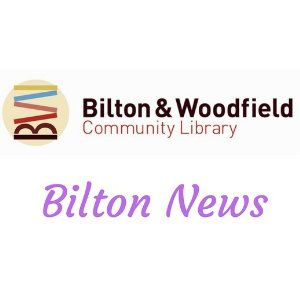 Bilton news – January 28
A matter of concern: an alleged report that the manager of a local shop asked a person displaying covid symptoms to work prior to test results being known is worrying.  The reason appears to be because cover could not be found for the staff member concerned.   If a business does not have sufficient staff to open safely then it should close until it has.  Shop closure means loss of revenue and no one underestimates the seriousness of that but the shop concerned did consider it necessary to close for a deep clean.  It would have been far better to have taken the hit before scores, possibly hundreds, of customers and other staff members became exposed to unnecessary risk with the knock on effect of two weeks of worry, a possible spike in local cases and repercussions for the health service.  Let us hope the other safety measures in place at the shop were sufficient to prevent this happening.
Traffic plans for Bilton: over the past few weeks frequent reference to NYCC plans to alleviate traffic congestion have been made in this newspaper.  These ideas include a Killinghall by pass and more cycle and walking routes. Also included is a low traffic neighbourhood in Bilton which would see some streets closed to through traffic to encourage those making short journeys to walk or cycle.  I am all for encouraging more walking and cycling but I do wonder how this idea would work.  Most of Bilton is already a low traffic area so which roads are to be tinkered with?   Because all ways in and out of Bilton are via Skipton Road it is inevitable that the few roads leading to Skipton Road can be quite busy on occasions especially at school opening and closing times, but if any of these roads are closed to through traffic could it have the effect of making the roads that remain open even busier?  I can also envisage new rat runs being created.  I hope my fears are unfounded and await more detailed plans with interest.
Longlands Common:  the completion of the purchase of the land is now expected to be March 1.  In the meantime the planning process is underway and this will include a members open day in spring when it will be possible to have a really good look at the site.
War memorial restoration: NYCC and HBC Councillor Paul Haslam is campaigning to restore a war memorial containing 16 names of men from Bilton and High Harrogate who lost their lives during the First World War.  When Grove Road Methodist Church was converted into housing the memorial was relocated to Grove Road Cemetery where it has lain in pieces ever since.  It will cost about £25,000 to restore and Cllr Haslam has approached ABF the Soldiers Charity, which awards grants and hopes the memorial can be fixed and re-erected inside the gates of the cemetery this year.
Snowdrops here:  the snowdrops are out in St John's churchyard.  As last weeks snow disappeared there they were standing proudly heralding the first signs of spring.  Usually very few people comment on the snowdrops but this year nearly everyone I have seen using the popular path through the church grounds has stopped to admire them, and there are a lot more to come.
It is happening: I now know someone who has received the letter and telephone call offering an invitation for the Covid jab.  It all happened within the space of a few days.  I had to accompany the person to the vaccination centre where the organisation was first class, with the exception of the very long queue of traffic waiting to get in.  It is good news that Harrogate Bus Company has started a free shuttle bus from the bus station to the Great Yorkshire Showground.   Another improvement that should be made is better drop off and pick up facilities for taxis.  Wonderful as the Showground is its access roads are only user friendly for car owners and passengers.   I did ask if it would be possible for me to have my jab at the same time as the person I accompanied though I knew what the answer would be.  No, I was too young.  Having reached the time of life when I am having to become accustomed to being told I am too old it was rather nice to be told I was too young.  I would still have liked the jab though but will just have to be patient like everyone else.