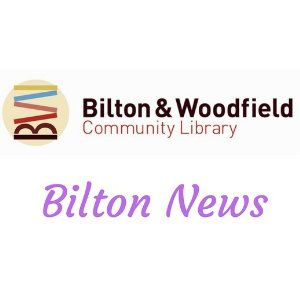 Bilton news – January 21
Tough times:  there is no doubt that Lockdown 3 is hard for everyone for many different reasons.  With the frightening Covid statistics and awful weather it feels like the glimmer of light at the end of   that very long tunnel is still some distance away.  It is hard to be positive, but we must try.   Who knows, this could just be week we receive that text, letter or phone call inviting us for a vaccine jab, maybe some have already received it.  To try and help lift the mood there is more focus on the future this week.  Yes, there is one beyond this crisis and lots of people are making plans for it.
First the bad news:  Bilton and Woodfield Community Library and St John's and St Luke's Churches have succumbed to the inevitable and decided to close their doors until further notice.  St John's will have an online service every Sunday at 10.30am and Harrogate Library on Victoria Avenue continues to operate a select and collect service.   No-one wanted to close these buildings but it seemed the right and sensible thing to do taking all circumstances into account.  Everyone is looking forward to the day the doors can be opened again.  Let us hope it will not be too long
Bilton WI: has had no meetings for the best part of a year now and no indication when they will be able to start again however the committee has been keeping in touch and planning its next moves.  Until last March Bilton WI met monthly on a Wednesday evening at Bilton Community Centre.  When able to start again it will still meet monthly at Bilton Community Centre but on a different day.  In future it will meet on the third Thursday of each month commencing at 1.30pm.  This will be a welcome addition to day time provision in Bilton and will help fill the gap left by Tagg House Ladies.  If you would like more information about the WI or to receive a programme when one is available, the secretary, Dianne Henderson, will be very pleased to hear from you.  Telephone her on 01423 564978
Bilton Historical Society: John Branson, the chairman, has been in touch to say they too have bowed to the inevitable and abandoned all plans for a lecture programme this winter.  The weekly study group has also been suspended until further notice.  Instead, Isabella, the speaker finder is putting her energy into compiling an imaginative programme of talks for the 20/21 season.  There is also something new planned for this summer, at least two local walks.  I look forward to joining them.
Terry Williams: is the curator of New Park heritage Centre and a popular local speaker on a variety of subjects, mainly travel.  Finding affordable speakers at any time is a major headache for most groups and several speakers have recently decided to call it a day so it was wonderful to hear from Terry with his news that he has been using the lockdowns to compile several new illustrated talks.   Of course no-one is in a position to make firm plans just yet but it is not too early to make provisional bookings and to start planning.  Terry will be happy to hear from anyone, by email, who wished to make enquiries.  Contact him on polarbear517@ntlworld.com
Any other speakers: who would like me to share their contact details in this column are very welcome to get in touch.
Any groups with plans: are also invited to get in touch and share them.  We do not know when meetings will be able to recommence but knowing that plans are in hand will give members and prospective members something to look forward to.
Driving Force at HELP: is now working with a team of volunteer drivers to offer transport to the Covid Vaccination Centre to anyone who has no other means of getting there. There are certain criteria to be met including the ability to be able to get into a car without assistance and have no need for a carer as only one passenger can be carried.  Once a vaccination appointment has been received telephone 01423 813090 to find out more and book a car.  This voluntary car driving service is part of North Yorkshire County Council Go Local community transport scheme and complies fully with all Covid requirements.