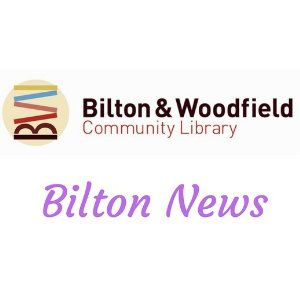 Bilton news – January 7
All and nothing: in the few weeks since this column last appeared so much has happened and yet, on a personal basis, it feels as though nothing has happened.  Many of us were looking forward to celebrating a more restricted Christmas with the expectation of seeing some friends and relatives but coronavirus attacked with a vengeance and it was all change at the last minute throwing plans into disarray and causing huge disappointment.
Christmas Eve:  for once the Prime Ministers appeared on TV looking genuinely happy and relieved, even if only for a short time.  He had finalised a Brexit deal.  It was good to see him looking happy but comments on the deal will be left for others to make and we will move on to the Christmas Eve Jingle.  This was an opportunity to wish our neighbours a happy Christmas and take part in something different and special.  It was not the tinkling bells that were so joyous it was the sound of happy children's voices echoing around the street.  Some streets sang carols afterwards but not ours, it was too cold for us, we were soon indoors back in the warmth.  Later on that evening, or was it very early the next morning, Santa managed to get round the Covid travel restrictions and deliver his Christmas magic to homes throughout the land.
Christmas Day: time to cook the over large turkey.  We had always planned a quiet, low Key Christmas but did expect a few people to drop in over the festive period to help us eat it. Of course that did not happen so we had to eat it ourselves.  There was of a couple of days enjoying it with a variety of different vegetables including sprouts from the allotment.  This was followed by numerous rounds of turkey sandwiches garnished with various pickles and relishes.  The turkey became part of a risotto, a casserole, a Swaledale pie, paella, frittata and, of course, a curry.  We were just running out of ideas when the turkey, fortunately, ran out of meat – so that worked out well.
It got worse:  just after the big day it snowed.  It looked pretty for a while and then it started to thaw but not enough to make it disappear just leaving a mass of wet slush on the  pavement to freeze solid overnight making a walk the next day a perilous expedition.  Life was becoming complicated. Daily exercise sessions involved not only avoiding people, but also the icy patches on the pavement.  Then to cap it all North Yorkshire went into tier 3 and there were more restrictions.
New Years Eve:  tempting as it was an early night was not an option because there were still plenty of midnight fireworks which I was happy to see from the window as well as hear. Something else happened that I had been really looking forward to for a while, the 2020 calendar with all its cancelled hopes and aspirations was taken down and consigned to the blue recycling sack.  
New Years Day:  the new calendar with lovely pictures of the Yorkshire Dales adorns the wall.  I hope that I will visit the Dales in 2021 not just view them from far off vantage points in Bilton.  The pages are mainly blank but there are a few dates optimistically pencilled in.   Pencil has been used so that if the optimism proves to be misplaced the entries can be erased without trace leaving just the picture of the Dales.   With the vaccine about to be rolled out we have every reason to be optimistic that 2021 will be better than 2020.  Looking in the garden I can see daffodil shoots peeping out of the ground, another sign of hope.   This feels like a good place for me to wish you all a happy and healthy New Year with the knowledge that, after a few more difficult months, it might just work out alright.
Other news:  yes there is some but I am going to leave most of it until next week.  As far as I am aware tier 3 restrictions need not prevent services going ahead at St John's and St Luke's Churches or Bilton and Woodfield Community Library from remaining open.  I do say that with caution though for the rules have a habit of changing the day after I send the copy to the Advertiser so do check.
Services: on Sunday, January 10 Holy Communion is scheduled to take place at St John's at 9am and 10.30am.  All-age worship at St Luke's is also at 10.30am.  Places must be booked.  Telephone 01423 565129 and leave a message on the answer phone or email church@stjohnandstlukes.org.uk   or book direct by following the instructions on the website.  The 10.30am services will also be on Facebook.
Bilton and Woodfield Community Library: on Woodfield Road on the same site as the school and Children's Centre intends to be open Mondays 1-4pm, Thursdays, Fridays and Saturdays 9.30am-12.30pm.  If confirmation is needed before setting out please telephone 01423 564630