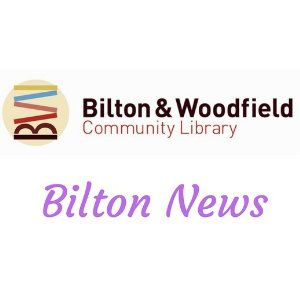 Bilton news – November 19
Still there to help: most people have sorted their routines for shopping, picking up prescriptions and other essential needs but circumstances can change. If you coped during the first lockdown but are struggling now the organisations set up to help first time round are still there for you. Contact HADCA by telephone 01423 813096 between 9am-4pm Mondays to Fridays. It is an answer machine but someone will call you back. Contact can also be made by email help@hadca.org.uk
Guiding News: congratulations to Chris Smith and Joyce Canham on receiving awards for 40 years of service to the Guiding Movement. Chris has been involved with 4th Bilton Brownies in many roles and Joyce has been area commissioner, training coordinator and chairperson of Harrogate Trefoil Guild. They both say they feel very lucky to have been guiders in Bilton where there has always been a wonderful, dedicated team of leaders. Also congratulations to Jane Thomson and Cathy Price of 1st Bilton Brownies who have received awards for 20 years of service.
Bilton Health and Wellbeing Hub: it is encouraging to hear that the Health and Wellbeing Hub on Bilton Lane is one of the charities being supported by the Co-op. Every time Co-op members spend money instore 2p in the pound is given by the Co-op to the charity selected by the member. The Hub likes to support people to be active in their homes using remote technology. They intend to offer physical activity classes as well as providing space for other services to contact residents and offer support and advice. They will provide digital tablets with data packages to those people who are currently unable to get online and do not have internet access.
St John's and St Lukes: services have reverted to online only until December 2 as the church buildings are closed until then. The exception being on Wednesday morning between 10-11am at St John's when the church is open for private prayer.
New Park Heritage Centre: which is based in the grounds of New Park School is planning to reopen next year. The closed period has been used to refurbish the Centre and install new exhibits. The work is being carried out by curator Terry Williams with the help of Bilton Conservation Group.
Long Lands Common: just one more day to go before the share offer closes and we will know if the target of £300,000 has been reached. Ten days ago more than £250K had come in and was still rising. The organisers were hopeful that they would get there. It has been a magnificent effort in these difficult times for fundraising to have got so far and we are all keeping our fingers crossed that by tomorrow the target will have been reached and the plans to create a community woodland can be put into action.
Fish and Chip Delivery: Harrogate Fisheries on Skipton Road has resumed its delivery service for elderly residents in the Bilton area during lockdown. Deliveries are available on Wednesday and Saturday evenings between 5pm-6.30pm. To place an order telephone 07931 596398 or visit www.harrogatefisheries.co.uk
Knox in a Box: a new takeaway menu is available every Thursday, Friday and Saturday 5-9pm and Sunday 12-6.30pm from the Knox pub on Knox Lane. Pre order any time outside those hours and simply specify your preferred dale and time to collect. Order online at theknox.bytable.net The telephone number is 01423 525284
Library services: Bilton and Woodfield Community Library remains open for a select and collect service on Mondays 1.30-4pm, and Thursdays, Fridays and Saturdays 9.30-noon. Telephone 01423 564630 for details during opening hours. In addition North Yorkshire County Library Service is operating its Home Delivery Service for those who cannot visit a