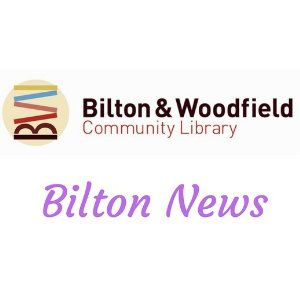 Bilton news – November 12
Here we are again: in the midst of another lockdown. At first I thought this column was going to be one of those full of doom and gloom but it is not. It feels different this time. Of course we all have anxieties about the present situation, some more than others, and there is a great deal of sympathy for those businesses that worked so hard to make themselves safe yet still find themselves locked down but over all people are just grinning and bearing it. Most understand the reason for the lockdown and few think it will be the last one. Now that everyone from the head of government downwards seems to understand that there is no quick fix and we are in this for the long haul we are beginning to plan our lives accordingly. Neighbours are still helping each other; there are lots of friendly, socially distanced chats in the street and yes, we are keeping calm and carrying on.
Almost there, but not quite: this is the Long Lands Common appeal to raise £300,000 to buy land for the creation of community woodland alongside the Greenway between Bilton and Starbeck. The £225K mark has been passed and the target is within reach but we still have to get there before the deadline of November 20. Most of the money is being raised by the purchase of shares in £50 blocks. What is not generally known is that cash donations of any amount, large or small, are also very welcome. If you feel share ownership is not for you but you would like to donate then this could be an option. For those not on line cheques, made payable to Long Lands Common, can be sent to the Membership Secretary, Long Lands Common Ltd, 12B Regent Street, Harrogate, HG1 4BE. For arrangements to pay by bank transfer telephone 01423 560283 and leave a message or email info@longlandscommon.org For those who can access it there is a wealth of information on www.longlandscommon.org
Bilton Conservation Group: on that glorious weather day before the lockdown commenced when those who could were meeting up with friends and enjoying a walk in our lovely countryside a group of high viz people could be seen working away near the wetlands at the bottom of Bachelor Gardens. It was Bilton Conservation Group erecting a Nidd Gorge Information Board. This is a much needed addition in an area where lots of people take short walks yet are completely unaware of the magnificent Nidd Gorge just a little beyond the treeline. The information board may tempt them to take a look. BCG resumed its working parties in September, working within the rule of six. They have been carrying out seasonal maintenance work and footpath repairs. After the recent floods of the River Nidd no doubt there will be more work to do than ever, though it will have to wait until the lockdown is lifted.
Bilton and Woodfield Community Library: the latest legislation states that the public access is now strictly limited but libraries can continue to operate select and collect services from the door. This is the type of service that Bilton and Woodfield offered immediately after the last lockdown and it proved popular, some people are still using it. Although some libraries have opted to close completely BIlton and Woodfield is hoping to maintain its current opening hours which are Monday 1.30-4pm, Thursday, Friday and Saturday 9.30am-noon. This is how it works. Pick up a form from the library, order books and leave the form. A volunteer will telephone when your order is ready. Requests may also be made by telephone 01423 564630 during opening hours. An additional service of book bundles is also being offered. Ready made up bundles of three different books for adults and six for children are available for people to borrow, this is a great way to discover books you may not have thought of reading before or simply to save time if you are in a hurry. Second hand books will also continue to be sold for a minimum donation of 50p each but, because the book cases have to be outside the sale will only take place when the weather is suitable. New library members are welcome. It is free to join and it can be done at the door with immediate free access to the books. Library membership also gives access to a wide variety of e-books and e-magazines. The library is on Woodfield Road on the same site as the school and Children's Centre. There is a car park. Visit the library website for up to date information www.biltonandwoodfield.org.uk
More good news: but I am going to save it for next week. In the meantime take care and keep safe. It goes without saying that most things that had started up again have now stopped but if in doubt contact the organisers/organisations direct to find out exact details.