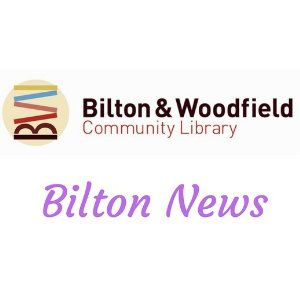 Bilton news  – October 15
Long Lands Common Project: many households in the area will by now have received a leaflet through the letter box explaining what this project is.  The leaflet contains an artist's impression of how 30 acres of land between Bilton and Starbeck could look, and it looks good to me.  It can only happen if £300,000 is raised before November 20 to buy the land.  So far £185,000 has been raised so there is still £115,000 to go.  The idea is for the community to take ownership of the land to save it from development.  New woodland, wildflower meadows and wetland habitat are all planned with public access on foot, including wheelchair.  We are all being invited to buy community shares at £1 each.  The minimum investment is £50.  This will buy a lifetime membership that can be passed on.  Visit www.longlandscommon.org/buyshares or, for a paper application form, telephone 01423 560283 or email info@longlandscommon.org   Shares can be bought as gifts for friends or family, now there is an idea for a Christmas present with a difference.   Right now something to look forward to and aspire to is greatly needed.  This could be it.
More trees: whilst on the subject it is good to know that Harrogate Bus Company is going to plant to some trees in the Nidd Gorge, and other areas of Harrogate.  This is part of the company's commitment to plant one tree for every 10,000 miles covered by its electric buses.  Bilton has been benefitting from the electric buses for some time and the early teething problems are now a distant memory.  What we now have to hope for is that more people will soon have the confidence to return to public transport, keep the electric fleet going and help the bus company plant more trees.
Bilton Historical Society: the newsletter has arrived in the inbox and it is another good one.  It features a search for a family of an airman involved in a crash of a bomber when on a flight over France; the concluding part of "New Insights into Bilton Colliery" which is a very thorough study of an area people know exists but have little knowledge of.  There is quiz, including lots of anagrams, on Bilton streets.  It is too difficult for me but fortunately the answers appear elsewhere.  There are reproductions of drawings found by Malcolm Neesam in the collection of Harrogate Museums by an artist named George Walker.  They show buildings long gone or much altered including Harrogate Hall, Old Bilton and Bar Corner.  The Society is seeking more information about these buildings.
St John's and St Luke's:  on Sunday, October 18 Holy Communion will takes place at St John's at 9am; morning worship with children's groups but no crèche is at 10.30am.  At St Luke's, also at 10.30am, is an all-age service.  In these uncertain times please check the times and if you would like to attend a service let the churches know by telephone 01423 565129 or email church@stjohnsandstlukes.org.uk
Bilton and Woodfield Community Library: the second hand bookstall is going well and the library is now in a position to accept more book donations.  The book bingo for children is in full swing and the book quiz for grown-ups is popular.  I was really pleased to find that even I could answer some of the questions.  Not all of them though.  So, books can be borrowed, a half hour computer session can be booked by telephone 01423 564630 and the photocopy service is up and running. Here is a reminder of the opening hours, Monday 1.30-4pm, Thursday, Friday and Saturday 9.30am-noon.  The library is on the Woodfield Road on the same site as the school and Children's Centre.  There is a car park.
Feel good factor: it has been lovely to be able to write a more positive column this week, but just a few words of caution, it was written before Monday's big announcement of likely further lockdown measures.  I have lots of doom and gloom I could share with you, and no doubt will do when there is nothing else to write about but if you think you have read enough doom and gloom, you know what to do.  Send me your good news and I will be glad to share it.