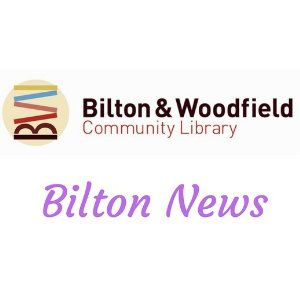 Bilton news – October 8
Bilton Community Centre: is closed with immediate effect until further notice. Because of the ambiguity on how the rule of six affects community centres the trustees decided to seek legal advice. The resulting advice was that unless those entering the building are all from the same family/bubble then the capacity of the building is reduced to just six. This is of no use whatsoever to any of the groups meeting there and is why the decision has regretfully been taken. Dene Park Community Centre is also closed. The question has to be asked. How can it be considered safer to meet with scores of socially distanced people in a pub or restaurant following all the rules and guidance than it is to meet in a socially distanced manner in a community centre that is also strictly adhering to the rules?
People's plight: there was a very sad article and photograph in last weeks Advertiser of a well-known Bilton Resident now living in a care home but who had, until not long before lockdown, been living independently at home and was an active member of several local organisations. He enjoyed the company of people and people enjoyed his company. He has not been allowed to see his family since March. This is cruel for all concerned. This, on top of the sad news from the community centres, highlights the warnings of some experts of the impending mental health crisis the restrictions will bring. Social isolation at home is not a new experience for those living alone with no family nearby. In summer it can be coped with quite well as there is usually someone walking by and chats with neighbours are quite frequent but winter is a different matter altogether. Social isolation at home was compensated for by the fact there was plenty to do in the locality for those who chose to seek it out. A year ago it was possible to play bingo somewhere nearly every day of the week or attend a coffee morning at least twice a week, or maybe join one of the many special interest groups. All this on top of what the various churches had to offer. Most of this has gone or moved online. The full consequences are still to be felt. The virus has been with us for several months and will be with us for several more. Knee jerk blanket measures are easy to bring in and sometimes necessary but now must be the time for someone in authority to be looking at ways more individual sections of the community can be helped to get through the tough months ahead, starting with finding ways relatives can visit care homes and for community centres to be able to operate.
Time for a rant: the weather is awful, the days are drawing in, the slugs have got in to my cabbages at the allotment and the gutter has started to leak. I am hearing lots of instances of difficulties experienced by people trying to get flu jabs and my glasses are still steaming up under a face covering in spite of the washing up liquid treatment. Still, I have found something in favour of the face coverings, apart from the obvious of course, and that is when the north wind is blowing, as it was last week, they keep your face warm.
Harvest Festivals: let us finish with something more cheerful. Harvest Festivals will take place at both St John's and St Luke's Churches on Sunday, October 11. Both services are at 10.30am. At St John's it is Holy Communion and at St Luke's all-age worship. Dry goods and money are to be shared between the Foodbank and Harrogate Homeless Project. Please telephone the church office on 01423 565120 or send an email to church@stjohnsandstlukes.org.uk if you would like to attend.