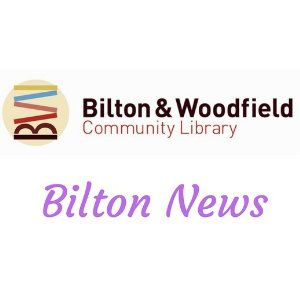 Bilton news – July 30
You will know if you catch one: that is what the weatherman said in relation to the showers forecast for last Saturday. At the Pine Street Allotments table top sale they did catch one and they did know about it. All vegetables were guaranteed washed and plants well-watered. Fortunately the shower did not last long and a steady stream of visitors enjoyed the opportunity of a stroll down the main drive, which is looking at its floral best, as well as the chance to buy fresh produce and support the Harrogate Hospital Charity.
Fish and chips: it was good to hear from Harrogate Fisheries, 141 Skipton Road advising that a delivery service is still being offered to elderly residents of Bilton who are unable to get out and who have no access to online services. Deliveries take place between 5-6.30pm on Tuesday, Wednesday, Thursday and Saturday. Telephone Sophie on 07931 596398 to place an order and agree a safe place for non-contact delivery and payment.
There is help out there: for anyone still struggling or who has found that help they have been receiving is no longer available. This is being co-ordinated by H.E.L.P at Harrogate and District Community Action. Telephone the H.E.L.P team on 01423 813096. This is an answerphone that is regularly checked. Please leave a clear message about your needs and full contact details including your telephone number. There is also online information available at www.hadca.org.uk/wheretoturn
Unofficial poll on facemasks: I have been asking people if they agree that facemasks should be worn in shops and other enclosed spaces. Most do and they feel slightly safer as a result. When asked if they will now be shopping more often most said no. They are finding the shopping experience so unpleasant they are still seeking ways to go shopping less. This is bad news for the high street. Any businesses pulling out of home deliveries because they think the public will be flocking back to the shops may need to keep this under review. Whilst on the subject of facemasks I have found out that they are only for medical use. For any other purpose we wear face coverings.
Time to put the risk in perspective: lots of people in the vulnerable categories admit to being more scared now than they were at the height of the pandemic. This has come about because of constant warnings to stay safe and stay at home plus all the measures that have to be taken before businesses can reopen. Is the fear now unreasonable? To help people decide it could be useful to compare other mortality statistics with the daily Covid death toll. How many people are dying on a daily basis from pre-existing conditions or from accidents? If it could be demonstrated that the risk of succumbing to a non-Covid related condition is greater than succumbing to Covid then people may regain confidence more quickly.
Library is back for books: or it will be on Monday August 3. It will be possible to browse the shelves and borrow books in the normal way. It is not quite business as usual. Social distancing rules only allow four members of the public in the building at the same time so there may be a queue. A family with young children will count as one unit. The library will look different because tables, soft furnishings, toys and craft items have had to be removed. People will be asked to sanitise before entering and libraries have been requested to collect information for test and trace. For the time being there will be no public computers or photocopying services available. Progress back to normality is going to be slow but most people want the books back and this is now going to happen. The select and collect service will still operate. The library is on Woodfield Road on the same site as the school and Children's Centre. It is open Monday 2-4pm and Thursday and Fridays 10am-noon.