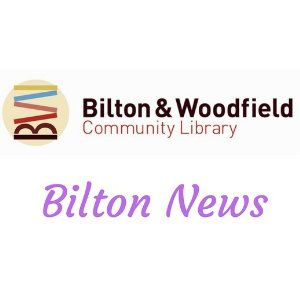 Bilton News – July 23
Pine Street Allotments: at last, something positive to tell you. This Saturday, July 25, 10am-noon there will be a table top sale at the Pine Street entrance to the allotments and the public is invited to attend. The public being invited anywhere over the past few months has been a very rare thing so please do not get too excited as social distancing measures will be in place. However, there is plenty of space for a long queue. On sale will be fresh vegetables, plants, second hand tools and other bits and bobs. All proceeds are for the Harrogate Hospital Charity. This weekend would have been the popular open day which raises funds for local charities. It cannot happen this year but the stall is an opportunity to stock up on vegetables and enjoy queuing in a different location. The charity was chosen many months ago, long before anyone had heard of Covid 19; it has proved to be a very popular choice.
Bilton Community Centre: the Bilton Community Centre is seeking a caretaker for the Centre on Bilton Lane. Duties involve unlocking/locking the Centre, setting up tables and chairs for the various user groups and general caretaking of the building and grounds. No cleaning is required. A good wage is offered. For further details please contact Barry Jeffrey by telephone 01423 421727 or 07500 165111 or email barryjeffrey14@gmail.com
The first two weeks at the library: have gone remarkably well. Books are being returned at a steady pace and the select and collect system is increasing in popularity. The volunteers have adapted well and are able to turn round the book orders quite quickly. Anyone who is online can look at the North Yorkshire Library website to view the library catalogue and find out if a particular book is available. If it is an order can be placed by telephone or email. Those not online can continue to go to the library and pick up an order form. The library, on Woodfield Road, on the same site as the school and Children's Centre, is open Mondays 2-4pm, Thursdays and Fridays 10am-noon. Telephone 01423 64630. Email info@biltonandwoodfield.org.uk
Planning for the next stage: is now underway, and it is the tricky one, allowing customers back in to the Library to browse the shelves and use the computers. It is tricky because of social distancing. There never was much space in the library so the question to be solved is how can the furniture be re-arranged to allow for 2 metre social distancing? It is likely some items will have to be removed but when there is no storage space available where can they be removed to? This is what is exercising the minds of the volunteers at the moment. As soon as a solution is found it will be possible to allow people inside. There is no date yet but the wait will soon be over. Keep up to date by following the library on Facebook or visiting the website.
Highlight of the week: well there were two actually. One was having my hair cut, now who would have thought that was a newsworthy item? The other was seeing a bright blue butterfly flitting through the garden. It did not stay long enough for a positive identification but I am guessing it would be a holly blue. Ivy is its food plant and I have ivy hiding an ugly fence; it was also home to a blackbird's nest and possibly a dunnock's. The birds have now gone away to moult so it is time to trim the ivy. It is quite hard work but, as they say, there is no gain without pain.
23rd