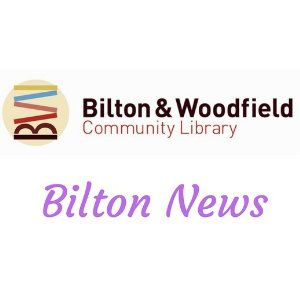 Bilton News – July 16
Guilty secret: I have been a responsible shopper, not bulk buying only purchasing what I needed. There has been one exception though. I have been stockpiling sugar. It is not as though I have a particularly sweet tooth but it is one of those commodities that is not always available when needed, so when I saw it in the shops I just kept buying it. Why? Way back in March I was hoping for a good crop of soft fruit at the allotment in July. I hate to see it going to waste so quite a lot goes into jam, and jam needs lots of sugar, which is why I had to stockpile. The bumper crop has happened. Strawberries, raspberries, gooseberries and blackcurrants are all ready and blackberries are on their way. The jam pan has been out. The shelf of sugar bags is now filled with jars of new jam. There is enough to keep me going until next years hoped for bumper crop. The jam will also provide much appreciated Christmas presents and, this year, a thank you to those neighbours who have been very kind.
First week at the library: it went very well. Good numbers of books were returned but not so many as to overwhelm the volunteers. The books were moved to a special quarantine area for 3 days and those returned on day one are now back on the shelves, together with some new stock delivered during the week. The select and collect idea has had a mixed reception. Some people think it is brilliant, most are happy to go along with it for now, some will not entertain it as all they want is to get back inside to browse the shelves. Of course that is what everyone wants and next week plans will be made to work out exactly how this can happen. Keep watching this space to find out. In the meantime this is just a reminder that the library is open for returns, to collect orders and pick up order forms on Mondays 2-4pm, Thursdays and Fridays 10am-noon. Order can be made by telephone 01423 564630. The Library is on Woodfield Road, the same site as the school and Children's Centre.
Mayhem one morning: from the direction of the junction of Church Avenue with Bilton Lane could be heard the sound of blaring car horns and abusive sounding shouts. What was happening? The traffic lights controlling the flow at the road works were out of action so no-one was moving and traffic was building up in all directions. To put it mildly, some drivers were very annoyed. The reaction of the road workers was to laugh. I do not blame them, it was not their fault and far better to laugh than retaliate in a like manner. I must admit to having a little smirk myself as I walked past the stationary vehicles at a steady 3 miles per hour. All was calm an hour or so later when the traffic lights were working once more.
Big adventure of the week: I went to town. The first time in four months. It felt silly being apprehensive, but I was. I was also a bit sad. Shops on Kings Road, Mayfield Grove and in town itself that were trading four months ago are now closed and empty. I did not feel the buzz. I saw people going about what they had to do looking anxious, queuing and being met by signs saying welcome back, a welcome that was genuine, but another sign next to it saying do not come in until a member of staff says you can. I know why, and I agree with the measures that have to be taken but it is a mixed message. The meeters and greeters outside some shops looked more like bouncers in their high-viz jackets. That said all the staff I encountered were very friendly and helpful and I felt completely safe on their premises. But the town did not feel good. I know that is not what traders want to hear but now the enormous hurdle of reopening has actually been crossed it is time to let imaginations go wild. Make the town feel cheerful again. Where are the flowers? How about some imaginative window displays; we do need those tables and chairs in the street. Make Harrogate a destination of choice not a place to go if you have to then get out as quickly as possible. I did not really enjoy my visit to town but I am glad I went and hope it will not be another four months before I return.