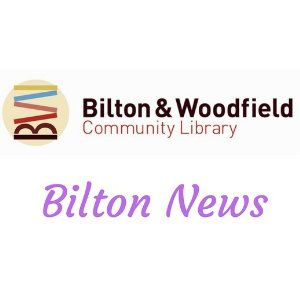 Bilton news – July 9
Welcome phone call: it came from my hairdresser asking if I would like to make an appointment. Yes please. It will be different, lots of PPE and a list of things I must do and cannot take on to the premises. The experience may not be all I wish it to be, but needs must. The end result will be worth it. It is good to see businesses open again but we are all a little anxious, owners and customers alike. Let us hope that the science is right and now is the right time to move forward.
Library: a cautious start will now have been made. Next week I will be able to tell you how things are going. It is a new experience for everyone and a complete unknown. Nowadays libraries are mostly run by different organisations working in partnership with North Yorkshire County Council so different libraries have slightly different arrangements and not all are open yet. At Bilton the opening hours are Monday 2-4pm, Tuesdays and Thursdays 10am-noon. Customers will only be able to go as far as the door to deposit the books borrowed before the lockdown. These will then be quarantined. At the same time it will be possible to pick up an order form for books which customers can collect. There will be someone on the door explaining how it all works. Orders can be made by telephone 01423 564630 and order forms can be printed from the website www.biltonandwoodfield.org.uk where up to date information can also be found. Facebook is worth following too. Unlike some libraries which have asked customers to return books gradually over a period of weeks at BIlton we take the opposite view. The sooner the books are back the sooner they can be returned to the shelves and planning for the next phase allowing customers back into the library to browse and use the computers can start. There is no date for this yet. If your library is not yet open or the reduced hours at your branch do not suit, books can be returned to Bilton and Woodfield Community Library which is on Woodfield Road, on the same site as the school and Children's Centre. There is a car park. Please only leave books during opening hours.
Lasting legacy: as we move away from lockdown and the whole pandemic becomes a memory that for many will not be a good one it is nice to think of the positives. One was the pleasant, socially distanced cups of tea enjoyed by neighbours in their gardens on balmy summer days. They started on VE Day and we all said we must do this again, and for a while we did. But now the weather has taken a turn for the worse and as lives once again become busier the afternoon teas are on hold maybe never to return. But there is a lasting legacy. Now, when neighbours catch a glimpse of each other going about their increasingly busy lives, when we ask "How are you?" we are not just being polite and hoping for a positive answer, we really want to know.
This weeks' problem: is one I do not think you can help me with. I have not needed my diary for over three months and now that I have a hairdressing appointment to put in it (not much else yet) I cannot find it. Where can it be? I have not become a domestic goddess over the lockdown so the house is not meticulously tidy with a place for everything. So my task this week is to make it like that and find the diary.