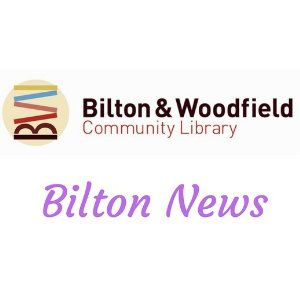 Bilton news – May 21
The trouble with face masks: my friend has kindly made me a face mask so I can adhere to government advice to wear one in enclosed spaces.  I am happy to comply as it makes sense to do what we can to limit the spread of the coronavirus.  On entering a local shop I put it on and within seconds could not see a thing.  Yes, I know it does not go over my eyes it goes over my nose and mouth, but it caused my glasses to steam up.   I had to keep taking it off to see where I was going and what I was buying.   A young man on the checkout said he had the same trouble and I have noticed he has now stopped wearing a mask.  I am going to try to persevere but am not sure I can.  We are doing this to help ourselves and to help the NHS but would I, and anyone else struggling with steamed up glasses, actually be helping the NHS and ourselves if we ended up in hospital suffering from the possible life changing effects of a trip?  I do not know the answer.  There is a lot about the new guidelines that is not clear, my eyesight is not clear when I wear a face mask, but what is clear is that there is no clear pathway out of the lockdown.
Starling sounds: red kites flying overhead are a common sight and their call is becoming familiar.  Lately I have been hearing kites but not seeing them and, before you ask, it is nothing to do with steamed up glasses.  I did discover why.   The sound was actually coming from a starling perched on the corner of a nearby roof.   Starlings are great mimics and can often be heard sounding like swifts or curlews or even a green finch. They have now learned to imitate red kites.   I do like starlings, they are such fun to watch when they visit the garden.  They seem to get on with most other garden birds, unlike the blackbird which spends a lot of time chasing others away.
Storytime: the online Bilton and Woodfield Library storytimeon Facebook is going from strength to strength reaching hundreds of people many of whom participate. Last week was mental health week so the stories were all about being kind. It is hoped to be able to produce an online storytime every Tuesday at 10am.  The compulsory closure of the library is forcing the volunteers who run it to think differently about how services can be delivered in future.  Things will get back to normal eventually but it could be a long haul.  Our local library is not alone in this dilemma and the support of North Yorkshire Library Service in helping to plan the way out of the lockdown is invaluable.
Thank you bus drivers:  was the message chalked on the pavement at the bus stop in Rawson Street.  The bus drivers are another group of people who we must remember to thank for doing what must now be a lonely and worrying job.  There are few passengers but those who do use public transport are likely those who are also essential workers.   It is reassuring to see the bus trundling past.  Let us hope normal service can resume as soon as possible because for those without a car it is an essential service.  When there is somewhere for us to travel to we will need the buses as much as ever, maybe more than ever if we want to keep the cleaner air we are currently enjoying.
Do get in touch:  if there is anything you would like to read about in this column or if you have any news you would like to share.  At the moment it is very much one personsperspective of the lockdown so it would be good to include a few more.o