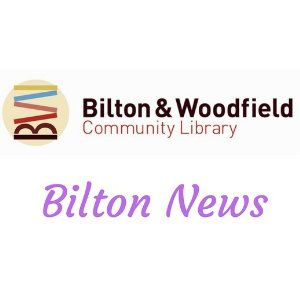 Bilton news – May 14
VE Day: turned out not to be such a damp squib after all. Within a few days the mood had changed from one of apathy to one that was determined to do something. The day was beautiful, warm and sunny making our daily walk extremely pleasant. Every street we walked along had a vibrant display of bunting, flags and balloons and the sound of 1940s music drifted over the rooftops from the direction of Hill Top Crescent. Tables were being erected on front lawns ready for a feast later in the day whilst the residents of Sedley Close were already enjoying theirs from individual gardens. Everyone looked so happy to be doing something different. Not many took part in the singing of "We'll Meet Again" at 9pm but it did not matter. It had been a good day.
The swifts are back: on May 5 in the skies above Pine Street Allotments was heard the familiar screech indicating that summer was really here. A group of swifts wheeled through the air sounding very happy to have come to the end of their long journey from Africa. They had every reason to be, the weather was, indeed, summer like. Then it got cold. They probably wish they were still in Africa.
Locked up then locked down: were the words used by Derek Megginson to describe the events of the last few weeks. Derek M, as he is known to most of his friends, is best known for his association with the bingo sessions at Dene Park Community Centre but he is also a regular attender at BIlton Community Centre, Bilton Cricket Club, Bilton Working Men's Club and the Londesborough Club in town. All these buildings were locked up whilst the people who enjoyed the companionship they provided were locked down. It happened so quickly there was no chance to say farewell or exchange contact details. Derek would like his friends to know that he is thinking of them and hoping they are alright and keeping safe. He is occupying his time in his large garden. There is not a dandelion in sight on his three lawns. He did tell me the secret of this achievement but it is a secret so I am not going to tell you what it is. I can say that it is chemical free and not without a bit of hard work.
Cleaning out the cupboards: Derek has been inspired by my occasional references to cleaning out cupboards. He has done better than I have because he has found a £10 note in his. I will have to keep looking.
Peter the Peacock: has been heard and then seen posing as a noisy but rather impressive ornament in a garden on Bilton Lane.
Storytime: at Bilton and Woodfield Community Library. The team has been wrestling with the IT that enabled it to produce an online storyime session on the library Facebook page. It went out last Tuesday and has been very well received. Encouraged, the team hope that this will now become a regular feature so keep an eye on the library Facebook page where this can be found together with lots of other suggestions of things to do and local information.
Citizens Advice: Tim Tribe has been in touch to say that Citizens Advice is still up and running and available for advice and support for anyone affected by COVID 19 whether in their jobs, managing debts, benefits, housing, family, consumer, immigration, the law and courts, or health. The systems have all been moved online as staff and volunteers are working from home. Visit https://www.citizensadvice.org.uk or email https://www.cahd.org.uk/email Those not online can telephone 01423 509591 and leave a message. Someone will call back.
Volunteering opportunities: Citizens Advice is always keen to talk to people about volunteering. Those with internet and social media skills are welcome just now. If interested, see above for contact details.