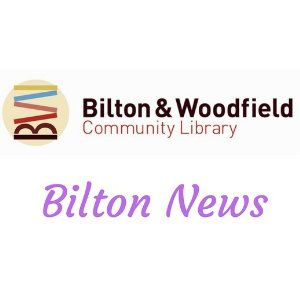 Bilton news – May 7
Shopping: I cannot say it has been the most pleasurable of experiences over the past few weeks but we are so lucky here in Bilton to have a wide range of shops that have been able to supply our daily needs without the necessity of having to visit one of the big supermarkets. This is particular valuable for those who cannot click and collect because they have no internet or no car. The staff at all these outlets, whether independent or national chain are all working so hard to meet our needs so please remember them at the weekly clap on Thursdays. If you feel a bit grumpy because the item you want is not available please do not take it out on the staff, it is not their fault. Smile, shrug and try and find an alternative. I have sought alternatives on a number of occasions and bought things I would never have considered before the lockdown and really like some of them, so they are now on my permanent shopping list.
Scam warning: A report has been received of men in suits knocking on doors in Bilton telling the occupants that the old £20 notes have been withdrawn with immediate effect. They are offering to exchange old notes for new for a 20% commission. Do not be tempted. The old style £20 notes can still be used and the post office will take them until at least the end of 2021. The banks will take them forever and exchange for new notes without charge. At this time of lockdown and social distancing there should be no unexpected callers at your door. If there are, and you do not recognise the caller, do not answer, or shut the door straight away.
Good neighbours: many of us have discovered just how good our neighbours are. This is wonderful. Most of us try not to bother them too much because they have their own problems to deal with so it may be possible that some neighbours think help is not required if it is rarely sought. Do not be deceived. There are reports of an increasing number of elderly people visiting local shops more frequently to buy very small items. It could be that they are lonely. Do say hello if you see neighbours in their gardens or in the street and try and strike up a conversation, however short, it could make a huge difference to them and, please, when you are going to click and collect or are lucky enough to have arranged a food delivery slot please continue to ask them if they need anything.
Highlight of the week: for me it was rediscovering the delicate scent of the lilac blossom. There is quite a lot about in gardens. My mother always raved about the lilac and laburnum so I always look out for it but do not recall being able to smell the scent for some time. The reason I suspect could be due to the better air quality we are enjoying, possibly because there are fewer pollutants about, namely, cars on the road. There will be positives come out of this pandemic. One of them could be that we may have discovered ways to use our cars less.
Second highlight: was a field of dandelions off Knox Lane. I do not want dandelions in my garden but there is no denying they look spectacular in certain settings. Dare I suggest we let them grow on West Park Stray? Perhaps I had better not.
VE Day: this should be a time of celebration and some will find a way but for most of us it will be a non-event. Let us hope a celebration of this and the end of our current war with coronavirus can take place later in the year.