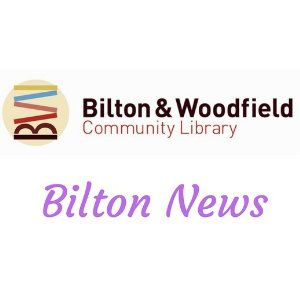 Bilton News – April 30
Here we are again:  trying to find something to write about.  Actually there is quite a lot to be positive about for anyone fortunate enough not to be affected by the virus or any problems that would have occurred in any case.   The great thing has been the weather.   Families are out walking together discovering parts of Bilton they did not know existed and it is not only families.  People are enthusing about the lovely colour of the leaves and blossom and a few have commented on how beautiful the trees are in Woodfield Road.  Hardly anyone noticed them before.  There are a few bluebells in St John's churchyard and I noticed a cowslip on my walk through this morning.  In my own garden I have seen peacock and orange tip butterflies.  A few years ago there would have been far more butterflies but nowadays it is lovely to see any.  By the time you read this the weather is forecast to have become much cooler with showers.  The gardens need the showers but I wonder how we will manage if more seasonal weather returns.
Woodfield Millennium Green:  normally one of the more pleasant occasions of April is the AGM which takes place at the big table on the Green and where there is usually a good supply of hot drinks and cakes.  This month would have been no exception because this little oasis is looking as pleasant as ever.   Of course the AGM did not happen. It has been postponed until September.  The trustees have requested that people kindly pick up after their dogs when using the Green for dog walking.  The problem is particularly bad at present.   I have noticed that there is more excrement on pavements too so the message to the minority of dog walkers who do not pick up is please, do it.
Cycling on pavements: whilst on the subject of minorities spoiling things for the majority I regret to have to return to the problem of cyclists on pavements.    There were two encountered on my walk this morning and two yesterday, an increase from the usual one.  Almost without exception they are middle aged men.  If they are going slow enough I have a polite word but they are usually travelling at such speed that I would be left talking to myself.  When there is a lot of road traffic cyclists on pavements are still not welcome but it is possible to understand why they use it, but not now when the side roads are almost devoid of traffic.  I do not suppose any of the culprits read this but if they do, please cycle on the roads.
Found in the cupboard:  this week the surprising find was some petrol coupons.   Not from the War, as you might expect, but from the 1970s.  This reminded me that we have suffered hard times before and got over them.  Of course what happened in the 1970s was not the same as is happening now as the problems were due to industrial unrest rather than a virus but the imposition of a three day week, regular power cuts, shortages of essential commodities and sky high interest rates meant it was an extremely worrying time for thousands.  Not for me, being young, responsibility free and with a good job not adversely affected meant it was a bit of an adventure and only working three days a week was a bonus. I did not have a car so how the petrol coupons came to be in my cupboard I do not know, they must have belonged to my father, but they will make a good discussion point when Bilton and Woodfield Library is in a position to start its heritage and reminiscing sessions.