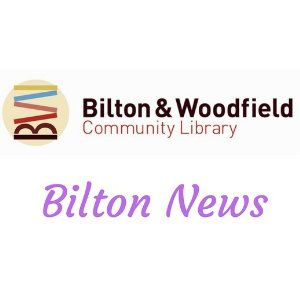 Bilton news – April 23
Lock down continues: thank goodness the weather has been kind so far. It has made it much more pleasant for those able to leave their house and for those who have their own outdoor space. A new hobby for those taking daily exercise seems to be looking in front gardens. This has prompted me to tidy mine up and give them something nice to look at. The peonies are growing fast and should be in flower soon. There are lots of shiny clean cars sitting in drives not going anywhere and a substantial number of garden fences have received a coat of paint. The Thursday evening thank you continues to be a highlight but really there is very little to write about. If you have any news please get in touch.
Cleaning the cupboard: regular readers will know that this is one of my missions during the lockdown. Progress has slowed considerably on reaching the cupboard containing thousands of 35mm slides. A lot of them need to go in the bin but deciding which ones is not easy. Last week I mentioned that Bilton and Woodfield Community Library is to start a heritage project as soon as is practicable and photographs are likely to play an important part. You may have some in your cupboards that may be of interest. The following paragraphs may help you decide.
Sorting the photos: they seem to fall into four categories. The first one is personal photos that you cannot bear to get rid of. These have to go back in the cupboard.
Family photos: most of us have too many of these and some will already be back in the cupboard. Others may be of interest to younger generations. Pass them on now whilst you can tell them the names of those on the photos. It might be a good idea to write the names down and the occasion at which the photographs were taken.
Lovely scenery: these form the biggest part of my collection but they are the least interesting to look back on. The photos are often not as good as I remember, and some have started to fade and discolour. When this lockdown is over it may be possible to go back and take a better photograph of the same scene today, it will not have changed much. Many of these photos are destined for the bin.
Archive photos: these are the ones that will form the basis for reminiscing and discussion at the forthcoming Library Heritage project. Here are a few examples of what is likely to be of interest: street scenes where there are shops and pubs no longer there, cars that were so modern at the time but are now only seen at rallies for old cars, people wearing the fashion of the day, events that no longer take place; indeed anything that has changed beyond recognition during our own life times. If you have anything like this do not throw it away just yet because it may be of interest when normality returns. Be prepared to show your photographs to others so anything of a really personal nature may not be appropriate.
Take care and keep safe: and do try to enjoy this lovely weather if you can and whilst it lasts. For those hard at work looking after our medical needs and keeping us supplied with food and other essential items, thank you so much. It is impossible to express adequately how much this is appreciated.