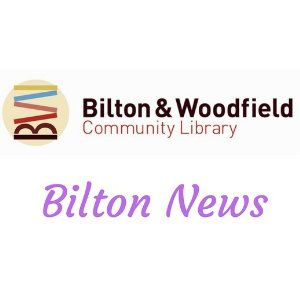 Bilton news – April 16
Happy Easter: I hope as many people as possible enjoyed the Easter weekend especially the shop workers and small businesses who have been working long and hard to keep the community supplied with food and other essential items. Some decided to take a well earned rest over the Easter weekend. Of course, a rest has not been possible for health workers and others. Let us hope they will be able to take a break soon.
Peter the Peacock: appeared to be as fit as a fiddle in Meadow Gate last week and on Thursday a peacock, presumably him, was seen in Meadow Drive making noises at a supermarket delivery van. A comment was received that Peter does seem to disappear from time to time but always makes an appearance when questions are asked about him. He must read the Harrogate Advertiser
A plea to cyclists: it is lovely to see so many people out on their bikes but will cyclists please cycle on the road. The roads have not been as quiet as this for decades. Most cyclists do cycle on the road of course, including lots of children who appear to have been very well trained. Please , those adults who do not, and I come across at least one on my daily walk, please leave the pavements for pedestrians.
Library heritage project: although it is on hold at the moment it will go ahead at some time. It is a little difficult to say exactly what form it will take because the content will be decided by those who take part but, briefly, it will be for those interested in local heritage; that can mean built, natural, family or documentary and "local" to start with at least, means North Yorkshire. It is for everyone but the sessions will be dementia friendly and therefore also friendly to many who do not have dementia. Initially Bilton and Woodfield Community Library will be working in partnership with North Yorkshire County Record Office on an exciting lottery funded project "Resilient Records" which aims to raise awareness of the Record Office and will enable records of varying types, normally only accessible at Northallerton, to be brought here to Bilton.
Long term: even when the "Resilient Records" part of the projects ends it is intended to keep the group going at the library and maintain a relationship with the record office. What form this will take remains to be seen but one possibility is that we may be able to add to the record collection. Which brings me back to the reason I am telling you about this project now and not when it is launched, that is cleaning out my cupboards. I have reached the cupboard containing thousands of 35mm slides. It will take some sorting through but some of them may be suitable to add to the record so that future generations can discover how we lived. Next week I will tell you about the sort of photographs that would be suitable so, if you too have lots of photos to wade through, or even just a few, watch this space.