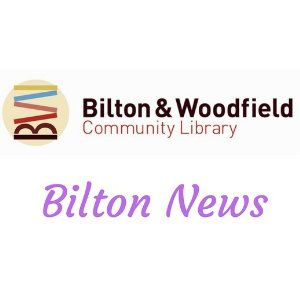 BIlton News – April 9
Thursday thank you: it was the highlight of the week. Just before 8pm last Thursday it did not look as though anyone was going to come out but then one door opened and suddenly they were all open. The sound of clapping and cheering filled the air. In the fading light it was only possible to see our immediate neighbours and those opposite, they were all smiling and waving. The sound echoing down the street was wonderful. No-one wanted to go in, but of course we did. It felt good to be able to show our appreciation for health service staff and other essential workers, this gesture is the least we can do, but it was good for us too; for those few brief moments we felt happy.
Spring is here: people are putting on a brave face, trying to look cheerful as they say hello, but the underlying atmosphere is one of concern as we go about the essential tasks that, of necessity, take us outdoors. If your essential journey takes you anywhere near St John's Church take a stroll through the church yard and enjoy the spring flowers. The crocuses have now faded but there are daffodils, grape hyacinths and, my favourite, primroses. About to burst into blossom is a magnificent magnolia tree.
Cleaning out the cupboards: I have made a start but have not got very far, they are full of diaries, photographs, souvenirs and little notes I have written for myself that might come in useful one day. I came across a mention of Peter the Peacock and that reminded me that I have not heard anything about him for some time. Is he still around?
New Library project: if you have cupboards full of the same sort of thing that fills mine do not throw everything away just jet. Before the big shut down, Bilton and Woodfield Community Library was well on the way to launching a new heritage project in partnership with North Yorkshire County Record Office. Briefly it involves discovering more about our local heritage, reminiscing and doing something positive with those reminisces. I will save the detail for next week. Watch this space.
Any news you would like to share: especially good news. Please let me know.