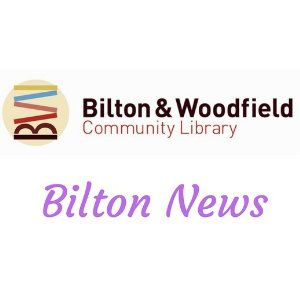 Bilton news – April 2
Week one of lockdown: on many occasions I have looked at my busy diary and thought it would be wonderful to have a few days to myself without feeling constantly on the go. Well my wish was granted, but not for the reasons I would have liked. However, I hope people do not think I am being insensitive when I say I quite enjoyed it. The weather was great, even queuing outside a shop was quite pleasant. It was a pity I could not find what I wanted when I got in but we are going to have to become accustomed to that. The cobwebs were dusted off the lawn mower and the outside washing line wiped down, it was even warm enough to sit outside and relax for a while. As for those cupboards I was going to clean out, they will have to wait for a rainy day.
Week 2 of lockdown: I have just turned the page on the calendar. April is fuller than ever, a short break, the flower show, volunteering commitments, family visits and social events. All crossed off. The calendar is empty apart from picking up a prescription. This has never happened to me before and it feels strange. As I write I look out of the window and see it is snowing. April could feel like a long month. I could clean out those cupboards, but not today.
Thanks for support: the only normal thing I can write about this week is the March coffee morning at St John's Church. This was just about the last event before the big wind down. It was organised by Crafty Ladies who did a great job and the memory of people enjoying a chat over coffee and toasted teacakes is something that we will cherish for some time. A magnificent £655.80 was raised. This will be shared between Yorkshire Air Ambulance and Bilton Community Centre. Thanks go to everyone who supported it in any way.
What day is it: this is my latest problem. I do not know what day it is and now the clocks have gone forward I do not know what time it is either. It is all because the normal routine of life has disappeared. Well, that is my excuse and I'm sticking to it.
Thank you: to everyone who is working so hard to keep us safe and supplied with food and other essential services. We do appreciate it.