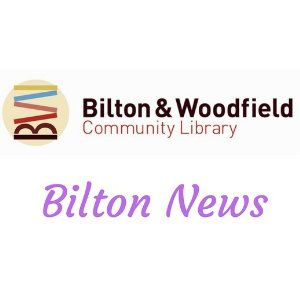 Bilton news – March 26
Smile and say hello: it has been quite a week with all the community venues closing down and the almost daily news of shut downs of various kinds. One of the great things about living in Bilton is that most people smile and say hello when they pass in the street but for a few days it seemed they had forgotten how to do this. Everyone, understandably, looked worried and harassed as they went about the business of changing their routines and preparing for a different way of life. Today, as I ventured out in the hope that one of the local shops would still have a loaf of bread, I noticed the smile is returning. We are giving each other a wide berth but we are saying hello again and waving and smiling as we pass by. Long may it continue.
Cancellations and postponements: I am not going to list them all, it would make very boring reading. The best thing to do is assume your event is cancelled or postponed until further notice. If you are in any doubt about this please contact the organiser. Briefly, I have been contacted by Bilton Community Centre, Bilton and Woodfield Community Library, St John's Church and Bilton Area Methodist Church so can confirm there will be nothing happening at these venues, though St John's Church is open for private prayer. Knox WI has cancelled its April meeting.
Praise where it is due: this is a bad time for anyone in employment. Some sectors are closing down whilst others are rushed off their feet. Please let me know of anyone who has gone that extra mile to reassure and help. I will start with the receptionists at Dr Moss and Partners on Kings Road for the pleasant and efficient way that have dealt with queries from people with long term health issues and the necessary changes that they are having to make.
Harrogate Fisheries: on Skipton Road. A sign outside says "Seniors Offer. Lite bite fish and chips plus side. Free delivery. Telephone 01423 566092"
Bilton and Woodfield Community Library: those with books out on loan need not worry about accumulating fines when they are unable to return them as all return dates have been extended by three months and will be reviewed again if this is necessary.
Essential supplies: I need to hear about businesses carrying out home deliveries and other things to help us get through this period of uncertainty. Like everyone else, I am being discouraged from going out unless necessary so I need you to contact me. I know about Harrogate Fisheries, see above, and Roots and Fruits telephone 01423 538445. Are there more?
What next: I will trying and keep this column going but I am going to need your help because with no events happening my source of material has dried up. Please tell me what you are doing to keep occupied. I know there is plenty happening online but I would like to hear from people who do not use the internet. To start with I will be cleaning out cupboards that have not been done for ages and other chores that always get put back because there has always been something more interesting to do. I cannot imagine you will want a detailed description of that and in any case I will only be doing it once, for now.