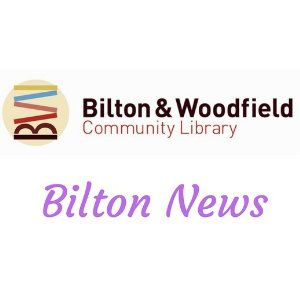 Bilton News – March 19
Worrying times: I do not want to mention the C word but it cannot be avoided at the moment. Already notification of postponements and cancellations are being received but at the time of writing everything mentioned below is going ahead as far as I know. However, things are changing so quickly I cannot be certain that this will still be the case by the time you read this. If you are thinking of attending any of these events it is the organisers who will know the up to date position and it is they who should be contacted if you wish to enquire further. A telephone contact number has been provided in all cases. Please do not assume that because it is "in the paper" the event will definitely be on.
Food supplies: local businesses are already noticing that older people are coming out less often because of fears of the coronavirus. Many are worried about food supplies should they find themselves unable to leave their homes at all. It would be good to know about any local businesses who will deliver food. There is one I know of but if you know of others please let me know. A business that will deliver free of charge to your home is Roots and Fruits on King Edward's Drive. Even if the shop has to close James or Julia will be on the end of the telephone to take your order and then they will deliver to your home. The telephone number is 01423 538445
Services at St John's: on Sunday, March 22 Holy Communion is at 8am and 10am. Morning worship at St Luke's takes place at 10.30am. Next week morning prayer is on Monday, Tuesday, Wednesday and Thursday 9-9.30am. On Wednesday. March 25 Holy Communion takes place at 10.30am. The telephone number of the Parish Office is 01423 565129
Bingo: if you are feeling a bit down, or even if you are not, go along to Bingo and cheer up at Bilton Community Centre, 48 Bilton Lane, on Monday March 23 at 2pm. Entrance 30p, bingo books 50p each. All welcome. Telephone enquiries to 01423 421727
Bilton Grange URC Monday Fellowship: Norman will be entertaining the audience with more of his excellent slides. This will be followed by lunch. Telephone 01423 503221 if more details are required. Bilton Grange United Reformed Church is on the corner of Woodfield Road and Skipton Road.
Bilton Men's Forum: the Aberford Railway is the subject of the talk with slides courtesy of Brian Hull on Tuesday, March 24 at Bilton Community Centre. Tea is served from 2pm, the speaker starts at 2.30pm. Telephone 01423 549472
Bilton Ladies Forum: on Tuesday, March 24 at Bilton Community Centre, 7.30pm Claire Ray will give a presentation on growing up in a Jewish household. Please telephone 01423 545511 for further information.
Thirst: the coffee morning which takes place every Wednesday, 10.30am-noon at Dene Park Community Centre. There are drinks, home-made cakes, a friendly atmosphere and a warm welcome for all. The 2a bus stops at the door. This event is run by volunteers from St John's and St Luke's so to find out more telephone the parish office on 01423 538445
Bilton and Woodfield Community Library: it is with much regret that the trustees of Bilton and Woodfield Community Library have taken the difficult decision to close the Library because of the coronavirus risk.  It will close at 1pm on Saturday, March 21.  This library is entirely run by volunteers many of whom are in the vulnerable category.  It was considered that the welfare of volunteers and customers must be the top priority at this difficult time.   The Library will open again as soon as possible but when this will be is not known. Please check the library website and/or social media pages for updates.