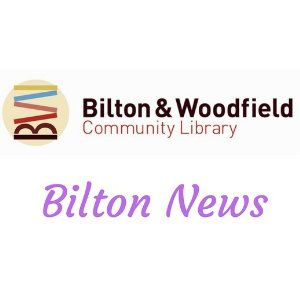 Bilton news – January 16
Services at St John's: on Sunday, January 19 Holy Communion is at 8am and morning worship at 10am. At St Luke's all-age Communion takes place at 10.30am and Café Church at 4pm. Next week morning prayer is on Monday, Tuesday, Wednesday and Thursday 9-9.30am. On Wednesday, January 22 Holy Communion is at 10.30am.
Sewcial: on Monday, January 20 at Bilton Grange United Reformed Church, 10.30am-noon everyone is welcome to go along, enjoy refreshments and a chat and take some sewing, knitting or other crafts. Taking part in the crafts is not compulsory those who just like the chat are equally welcome. The church is on the corner of Woodfield Road and Skipton Road.
Film club: at Bilton Area Methodist Church takes place on Tuesday, January 21. Tea is served from 1.30pm and the film "The Penguins" starts at 2pm. Everyone is welcome to this free event though a donation would be appreciated. The church is on Skipton Road with the main entrance and car park at the rear off Bar Place.
Bilton Men's Forum: on Tuesday, January 21 at Bilton Community Centre, 48 Bilton Lane the audience will be "Spellbound" by a selection of railway films from this popular team. Tea is served from 2pm the presentation starts at 2.30pm. New members welcome.
Friendship Group: at St Joseph's Church, Skipton Road on Tuesdays 1.45-3pm. It is for anyone who enjoys tea, coffee and cakes and a good chat. It costs £2 a session including refreshments and activities. To find out more telephone Rachel on 07739 975021
Artizan International: holds craft workshops for adults and children with physical and learning difficulties at Bilton Health and Wellbeing Hub, 69 Bilton Lane on Tuesday afternoons. To find out more about these and the charity that runs them email administrator@craftaidinternational.com
Bilton Area Methodist Lunch Club: the next opportunity to enjoy a good lunch for just £4 is on Wednesday, January 22 at Bilton Area Methodist Church. To find out more or book a place telephone Molly on 01423 564986.
Dancing for Wellbeing: takes place on Wednesday afternoons at Bilton Community Centre. This is suitable for people with mobility and balance problems, those who use a walking aid or wheelchair, and for people with heart and breathing problems, arthritis, Parkinson's and dementia. A partner is not required and it is great fun. The cost is £5 per session including refreshments. To find out more telephone Jackie Terry on 01423 531235.
Bingo: at Dene Park Community Centre every Tuesday and Thursday 1-4pm. Go along to enjoy bingo and have a cup of tea with biscuits. Entrance is 40p, bingo books extra. The 2a bus stops at the door.
Jigsaw and games: at Bilton and Woodfield Community Library on Friday, January 24, 2-4pm, Entry £1. Refreshments available. This is a new venture for anyone who likes to do jigsaws or play board games. The library is on Woodfield Road on the same site as the school and Children's Centre
Warm and Well is here to help: Go along and see them at Bilton and Woodfield Community Library on Saturday, January 25, 10am-noon. Find out how to reduce energy bills, how to get help and manage debts and how to access support with any issues relating to energy.