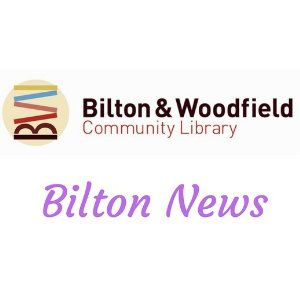 BILTON NEWS – January 9
Coffee morning: at St John's Church Hall on Saturday, January 11, 10am-noon. Entry £1 includes a drink and biscuit. Accompanied children enter free of charge. Stalls include cakes, books, cards, bring and buy, tombola and raffle. Proceeds will support Church Mission Partners in Hull.
Thanks for support: at the December St John's Coffee morning and Christingle services where £450 was raised for The Children's Society.
C.A.T.s: Creative Adventures with Textiles meet at Bilton Community Centre, 48 Bilton Lane on Saturday, January 11, 10am-4.30pm. Those present will be creating a knitted necklace using soft yarn. New members are welcome. To find out more telephone Sue on 07731 507156
If you are in town: on Saturday, January 11 between 10.30am-3pm at St Peter's Church members of Bilton Area Methodist Church are serving coffee and lunches to raise funds for their Church.
Services at St John's: on Sunday, January 12 Holy Communion is at 8am and 10am. At St Luke's morning worship is at 10.30am. Next week morning prayer takes place on Monday, Tuesday Wednesday and Thursday, 9-9.30am. On Wednesday, January 15 Holy Communion is at 10.30am.
Bingo: at Bilton Community Centre on Monday, January 14 at 2pm. Go along and join in the fun. Admission 30p, bingo books 50p each.
BIlton Youth Club: every Monday during term time at Bilton Health and Wellbeing Hub, 69 Bilton Lane 5-7pm. There are activities for 11-14 year olds including confidence and team building, crafts, cooking and sports. Telephone Lena Kanaber on 0753 2041091 for further information and to book a place.
Knox WI: will take the journey from Southampton to Cake Horn from the comfort of Dene Park Community Centre on Monday, January 13 at 7.30pm. Greta Knight will transport them there through her wonderful photographs. New members and visitors welcome. There is a small charge.
At the library: on Tuesday, January 14 is the regular Storytime for pre-school children and their carers at 10am. At 11am there is a drop in session with Jen Sonley from H.E.L.P who can give information and signposting to community support and activities. On Friday, January 17 the Scrabble Club meets at 2pm. Admission £1. Bilton and Woodfield Community Library is on Woodfield Road on the same site as the school and Children's Centre.
Bilton Men's Forum: Janet Neipokojcyzcka is the speaker on Tuesday, January 14 at Bilton Community Centre, her talk with slides entitled "Packhorse Days and Ways." Tea is served from 2pm, the speaker starts at 2.30pm. New members welcome.
Bilton Ladies Forum: on Tuesday, January 14 at Bilton Community Centre, 7.30pm Jackie Terry-Schuhmann of Dancing for Wellbeing will be providing the entertainment. New members welcome.
Bilton WI: on Wednesday, January 15 at Bilton Community Centre, 7.30pm Oliver, a local podiatrist, is to give a presentation on "Foot Care in the Jungle." He will be talking about his job and also his jungle expedition when he carried out some charity work. New members and visitors welcome.
The Wellbeing Café: on Thursdays 1-3pm at St Luke's Church, Franklin Square. Relax, find new friends, have a chat, join in with a craft activity, play some games and have fun, as well as a fresh pot of tea, a warm bowl of soups and cakes a plenty. For more information telephone Victoria on 07930 559821 or Lizzie on 07876 754327. The café is run by St John's and St Luke's Churches with the support of Dementia Forward.
Pantomime: Dick Whittington is being performed in St John's Church on Thursday and Friday, February 6 and 7 at 7pm and on Saturday, February 8 at 2pm. Tickets are still available at the Church Office £8 adults, £5 children including ice cream in the interval. The Church Office is open to visitors Monday, Tuesday, Wednesday and Friday 9.30am-1pm.