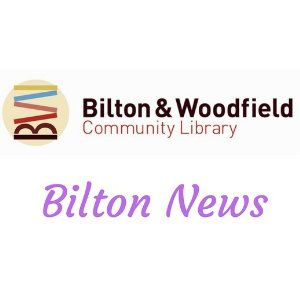 Bilton news – January 2
Welcome to 2020: I would like to wish everyone a very happy New Year. Already I am hearing about exciting plans for the year ahead. There is a lot going on in Bilton and new members/visitors are welcome at all the events mentioned in this column. There is no need to be lonely, but a lot of people are. It can be daunting to enter a room full of strangers but it can also be very worthwhile and there is a good chance that not everyone there will be a stranger. Almost all the organisations mentioned rely on volunteers to keep going and, because of lack of volunteers, some are struggling. So, if you like doing things as well as enjoying having things done for you then do ask if you can give a hand. Over the coming weeks I may mention some of the organisations that would appreciate some extra help. In the meantime, below is the first batch of meetings for you to go along and enjoy.
Woodfield Millennium Green: the trustees would like to thank everyone who attended the recent meeting or sent in comments by email. Although there are many problems, and no clear idea how to tackle them, the trustees were encouraged that some local people wanted to keep the Green going if possible. A final decision on the future of the Green has therefore been delayed until the AGM in April. If local people find a way of maintaining and managing the Green and have all arrangements in place by the AGM, the trustees will gladly support them with advice and paperwork, etc. However, if there is no local group to take charge of the Green by the AGM the land will be handed back to Harrogate Borough Council.
Coffee morning: at Bilton Area Methodist Church on Saturday, January 4 from 10-11.30am. The host this month is the film club. There will be a cake stall and bring and buy. All welcome. The church is on Skipton Road with the main entrance and car park at the rear off Bar Place.
Sew-cial: at Bilton Grange United Reformed Church on the first and third Monday of each month, starting January 6, 10.30am-noon. Take along sewing, knitting or other crafts or just simply go and enjoy refreshments and a chat. Everyone is welcome. If further information is required telephone 0758 8761885. The church is on the corner of Woodfield Road and Skipton Road.
Here to Help: on the first Tuesday of each month at Bilton Health and Wellbeing Hub, 69 Bilton Lane 11am-noon starting January 7. If you have any questions on where to turn for community support and activities this is the place to go and enjoy a free cuppa and some company at the same time. To find out more telephone Jen on 01423 813090.
Bilton Area Methodist Lunch Club: starts again on Tuesday, January 7. This is an opportunity to enjoy a really good lunch for just £4. For further details or to book a place telephone Averil on 01423 506600.
Bilton Men's Forum: starts the year with Mike Gibson describing his life in the SAS and as an actor. The meeting is on Tuesday, January 7 at Bilton Community Centre, 48 Bilton Lane. Tea is served from 2pm, the speaker starts at 2.30pm. The group meets weekly September to May.
Hatha Yoga: at Bilton Community Centre every Monday 7.30pm and Thursday 10.15am. All abilities can be catered for by Rachel Maclennan Jones, an experienced teacher with British Wheel of Yoga Diploma. To find out more telephone Rachel on 01423 541176 or 07896 772889.
Jigsaw and games club: a new group starting at Bilton and Woodfiled Community Library on Friday January 10, 2-4pm. It will take place on the second and fourth Fridays of each month. Admission £1. Everyone is welcome. The library is on Woodfield Road on the same site as the school and Children's Centre.
St John's coffee morning: on Saturday, January 14 in St John's Church Hall 10-noon , raising funds for CMS. More details next week.