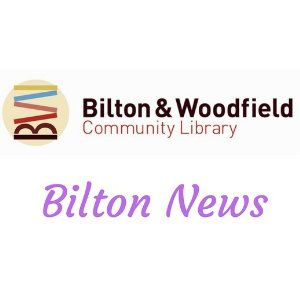 Bilton news – December 19
Candlelight Carol Service: tomorrow, Friday, December 20 at Bilton Grange United Reformed Church at 7pm. Afterwards mince pies, tea and coffee will be served. The church is on the corner of Woodfield Road and Skipton Road. Everyone is welcome to go along to this popular service when the church looks at its best.
Coffee and mince pies: at Bilton and Woodfield Community Library on Saturday, December 21 10am-noon, £1. The big book stall will be open for great value second hand books 50p and the computer help desk is available, free, for anyone who has received an early present in the form of a laptop, tablet or mobile phone and does not know how to use it. This will be the last day for stocking up on Christmas reading material as the library closes at 1pm and does not re-open until January 2 at 9.30am. The library is on Woodfield Road on the same site as the school and Children's Centre,
Carol-oke: on Saturday, December 21 calling at Gardeners Arms, Old Bilton 7pm, Bilton Cricket Club, Bilton Lane 8pm and The Knox, Knox Lane at 9pm. Cheers.
Services on Sunday: December 22. At Bilton Grange United Reformed Church Café Church is at 10am and a Christingle Service at 4pm. There is a nativity service at St Luke's 10.30am when the congregation is invited to go along dressed up. At St John's Holy Communion takes place at 8am and a said Holy Communion at 10am. There is a carol service at 6pm.
Blue Christmas: at St John's on Monday December 23 at 6pm. This is a service for those who do not feel like celebrating.
Christmas Eve services: December 24. Get dressed up for the nativity service at St John's at 4.30pm. Midnight Communion takes place at 11.30pm. At St Luke's there is a carol service at 4.30pm.
Christmas Day services: December 25. There will be a short family service at 10am at Bilton Grange United Reformed Church. All-age Communion takes place at St John's 10am and there is an all-age celebration at St Luke's 10.30am.
Other services: at St John's morning prayer takes place on Monday, December 23, 9-9.30am. St John's and St Luke's are to hold joint services on Sunday December 29 both at St John's, Bilton Lane. Holy Communion is at 8am and morning worship 10.30am.
Happy Christmas: I am taking a break next week so the next Bilton column will appear on January 2. I look forward to hearing all your news in 2020 and would now like to wish you all a very happy, peaceful and healthy Christmas.