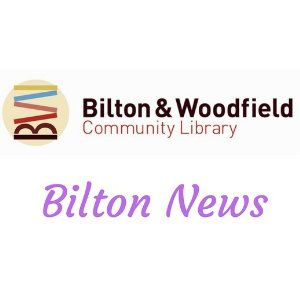 Bilton news – December 12
Angels all over Bilton: Bilton Churches Together members have been knitting hundreds of angels which, between now and Christmas, will be found all over the area. Take a look at the hedge surrounding Bilton Grange United Reformed Church on the corner of Woodfield Road and Skipton Road. If you find an angel pick it up and take it home with you. Those who created them would like to wish you a very happy and peaceful Christmas.
Coffee morning: on Saturday, December 14 in St John's Church Hall 10am-noon. There will be several stalls including cakes, cards, a raffle and tombola. Join in with the Christingle making for the services on Sunday. Proceeds to Children's Society. Admission £1 includes, tea, coffee and biscuits. Everyone is welcome.
Grand Christmas Raffle Draw: at a coffee afternoon at Bilton Community Centre, 48 Bilton Lane, 2pm. All are welcome to go along for tea/coffee and enjoy the excitement of finding out who has won one of the large number of great prizes. It might even be you.
Services at St John's : on Sunday, December 15 Holy Communion is at 8am, morning worship at 10am. At St Luke's there is Christingle making at 10.30am. The wonderful Christingle services take place in the afternoon; at St John's the times are 4.30pm and 6.30pm, at St Luke's also 4.30pm. Next week morning prayer takes place on Monday, Tuesday, Wednesday and Thursday 9-9.30am. On Wednesday, December 18 Holy Communion is at 10.30am.
Sew-cial: at Bilton Grange United Reformed Church on Monday, December 16, 10.30am-noon. Go along for refreshments and a chat. Take some knitting, sewing or other craft. Beginners, learners, experts or just talkers and tea drinkers are all welcome.
Film Club: at BIlton Area Methodist Church on Tuesday, December 17. Tea is served from 1.30pm, the film, Lion King, starts at 2pm. Free entry though donations welcome. The church is on Skipton Road with the main entrance and car park at the rear off Bar Place.
Bilton Men's Forum: on Tuesday, December 17 at Bilton Community Centre Stephen Luke is to give an illustrated talk on the adventures of Dick Turpin. Tea is served from 2pm. The speaker starts at 2.30pm.
Tagg House Ladies: it is the Christmas Faith Lunch on Friday, December 20 at Bilton Community Centre. Doors open 12.30pm with plans to eat at approximately 1pm. Everyone is welcome to come along, bring something good to eat and share with others then enjoy a couple of hours of good company and conversation.
Library Christmas closed days: anyone wishing to stock up on good books to read over the holiday period will need to note that Bilton and Woodfield Community Library will close on Saturday, December 21 at 1pm and re-open Thursday, January 2 at 9.30am. The monthly coffee morning will take place on December 21 with the usual opportunity to peruse the stock cupboard in search of second hand books for 50p.
Invitation to Christmas Dinner: share a meal at 1pm on Christmas Day with others in St John's Church Hall. Families and individuals are welcome. To find out more please telephone the church office 0n 01423 565129 or Simon, the Rector, on 01423 431513 by December 22.