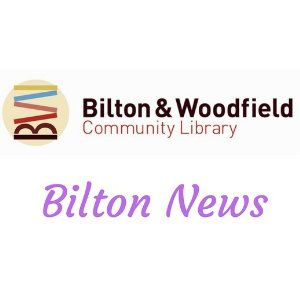 Bilton news – December 5
St John's and St Luke's Christmas Fair: to be held at St Luke's Church, Franklin Square on Saturday, December 7 from 10.30am-1pm. There will be many stalls including jewellery, crafts, jam, cakes and books, plus a raffle and tombola. Light lunches and lovely deserts available. Admission £1 includes tea/coffee.
Decision time: the Trustees of Woodfield Millennium Green are considering closing the Green and giving the land back to the Council. Why? Because the site is often vandalised and used as a rubbish tip or dog lavatory and local people who use the green do not help to maintain it. The trustees see no point in putting effort and money into a project that is not wanted. Anyone who would like to have a say about this should go to a meeting at Woodfield Millennium Green, on the corner of Cecil Street and Albany Avenue on Saturday, December 7 at 11am. The trustees will make their final decision at the end of the year.
Coffee morning: on Saturday, December 7 at Bilton Area Methodist Church 10-11.30am. The host this month is BIlton Area Methodist Lunch Club. All are welcome. The church is on Skipton Road with the main entrance and car park at the rear off Bar Place.
Services at St John's: on Sunday, December 8 Holy Communion is at 8am and 10am. At St Luke's morning worship takes place at 10.30am. Next week morning prayer is on Monday, Tuesday, Wednesday and Thursday, 9-9.30am. On Wednesday, December 11 Holy Communion is at 10.30am.
Bilton Grange URC Monday Fellowship: has a carol service on Monday, December 9 followed by lunch. For further details telephone 01423 503221.
Bingo: at Bilton Community Centre, 48 Bilton Lane on Monday, December 9 at 2pm. Admission 30p, bingo books 50p each. The Christmas tree is up and the Centre looks great. Go along and join in the fun.
Knox WI: it is the Christmas party on Monday, December 9 at Dene Park Community Centre, 7.30pm. For further information or to reserve a 2020 programme when available please telephone 01423 564986.
Bilton Area Methodist Lunch Club: has its Christmas party on Tuesday, December 9. To find out more or book a place telephone Averil on 01423 506600.
Bilton Ladies Forum: is also in party mood with its event on Tuesday, December 10 at Bilton Community Centre, 7.30pm featuring the Harrogate Spa Town Ukes. To find out more or reserve a 2020 programme please telephone 01423 545511.
Bilton WI: no surprise as to what is happening at Bilton Community Centre on Wednesday, December 11 at 7.30pm. It is the Christmas party. For more information or to request a 2020 programme telephone 01423 564978.
At the library: next week at Bilton and Woodfield Community Library is Storytime for pre-school children and their carers on Tuesday, December 10 from 10am, this is a free event. It is not too late to take part in the book bingo and maybe win a prize, find out how in the library. The Library is on Woodfield Road on the same site as the school and Children's Centre.
Pantomime tickets; are now available for Dick Whittington at St John's Church on February 6 and 7 at 7pm and February 8 at 2pm. £8 adults, £5 under 16s, including ice cream in the interval. Apply at St John's Church office . For opening hours telephone 01423 5656129.5