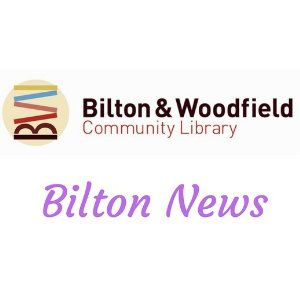 Bilton news – November 28
Christmas Fayre: on Saturday, November 30 at Bilton Grange United Reformed Church from 11am. Entry is free. There will be stalls including cakes, books, jewellery and fancy goods, bric-a-brac, Christmas, soft toys, a raffle and tombola. Light lunches will be served. Everyone is welcome. The church is on the corner of Skipton Road and Woodfield Road. The 2a and 2b buses stop nearby on Kings Road.
Bilton Conservation Group: it is the Annual general Meeting on Saturday, November 30 at Bilton Community Centre, 48 Bilton Lane at 10am. The meeting will be followed by a talk/slide show on the brown plaques of Harrogate by Peter Barnes. All are welcome though only members can vote at the AGM. Refreshments will be served and a raffle held. The 2020 calendar will be available to buy £5.50 as will the newly reprinted book "Bilton Through the Ages" by Bill Williams £4. Both make excellent stocking fillers.
Jigsaws, crafts, coffee and HELP: at Bilton and Woodfield Community Library on Saturday, November 30, 10am-noon. There will be children's Christmas crafts, help for anyone having difficulty with a laptop, mobile phone or tablet, advice from H.E.L.P. on support with keeping warm in winter and other concerns for those trying to live independently in their own homes, plus optional coffee and cakes £1. New is a jigsaw borrowing service. Borrow a jigsaw for one month for a £1. Initially the opportunity to borrow will only be at the monthly coffee mornings though jigsaws can be returned at any time. If popular the service may be extended. The Library is on Woodfield Road on the same site as the school and Children's Centre. All welcome.
Music and Mirth: at St John's Parish Church on Saturday, November 30 at 3pm. Celebrate Advent and Christmas with the Wesley Singers. Programme/tickets £5 including refreshments. Under 16s enter free.
Services at St John's: on Sunday December 1 Holy Communion is at 8am and 11am. There will be a parade and toy service at 9.30am and an Advent Carol Service at 6pm. At St Luke's there will be a parade service at 10.30am. Next week morning prayer is on Monday, Tuesday, Wednesday and Thursday 9-9.30am. On Wednesday, December 4 Holy Communion takes place at 10.30am.
Here to Help: join Jen Sonley from H.E.L.P on Tuesday, December 3 at Bilton Health and Wellbeing Hub, 69 Bilton Lane, 11am-noon for a free cuppa and a chat. This is a chance for everyone to enjoy some company and find out where to turn for community activities and support. No need to book, just turn up. For more information telephone Jen on 01423 813090 or email help@harcvs.org.uk
Bilton Men's Forum: Norman Oberheim will be showing his latest wonderful photos on Tuesday, December 3 at Bilton Community Centre. Tea is served from 2pm Norman starts at 2.30pm. New members welcome. Next week the Men will be out enjoying their Christmas Lunch but will be back at the Community Centre on December 17.
Bilton Historical Society: on Wednesday, 4th December at Bilton Community Centre, 7.30pm John Buglass is to give a presentation on archaeology on the River Aire entitled "Boats in a Coal Mine." Everyone is welcome. Admission £2 includes refreshments and a raffle. The study group meets every Tuesday morning at the Community Centre 9am-noon and visitors are welcome to drop in and find out what is happening.
Bingo: at Dene Park Community Centre every Tuesday and Thursday, 1-4pm. Enjoy bingo and have a cup of tea and a chat. Entry 40p, bingo books extra. All welcome. The 2a bus stops at the door.
Tagg House Ladies: on Friday, December 6 at Bilton Community Centre, 2.15pm Dr Baker is to give a slide presentation on the Nidd Gorge. Visitors welcome. Admission £1.50 including tea and biscuits; optional raffle.