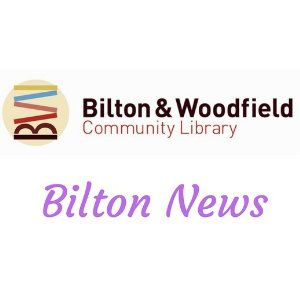 Bilton news – November 21
Christmas Fair: on Sunday, November 24 at Bilton Working Men's Club, Skipton Road, 1-4pm. All proceeds to Fighting Ependymoma which researches brain tumours in children. The event is in memory of Chris Bramall who passed away from the condition six years ago. There will be a Santa's grotto, a tombola, glitter tattoos, crafts and several Christmas stalls. The grand raffle has a top prize of £100 M&S vouchers. Everyone is welcome. Membership of BWMC is not required.
Services at St John's: on Sunday, November 24 Holy Communion is at 8am and 10am. At St Luke's morning worship takes place at 10.30am where there will be a Traidcraft stall selling a range of dry goods and sweets. Next week morning prayer is on Monday, Tuesday Wednesday and Thursday, 9-9.30am. On Wednesday, November 27 Holy Communion takes place at 10.30am.
Bingo: at Bilton Community Centre, 48 Bilton Lane on Monday, November 25 at 2pm. Everyone is welcome to go along and join in the fun. Entrance 30p, bingo books 50p each.
Bilton Men's Forum: Claro Ceilidh Band is providing the entertainment on Tuesday, November 26 at Bilton Community Centre. Tea is served from 2pm, the music starts at 2.30pm. New members welcome.
Bilton Ladies Forum: on Tuesday, November 26 at BIlton Community Centre, 7.30pm Mike Bevington is to give a presentation on "A Walk Round Fountains Abbey." New members are welcome.
Bilton Area Methodist Lunch Club: the next opportunity for an excellent lunch at £4 is on Wednesday, November 27. To find out more or book a place telephone Molly on 01423 564986. The church is on Skipton Road with the main entrance and car park at the rear off Bar Place.
Kaleidoscope Ladies: Anne Richards will be Remembering the 70s" on Wednesday, November 27 at Bilton Community Centre, 7.45pm. Please note this is a change from the published programme. Visitors welcome, admission £3.50 including refreshments. The year is brought to a close with a Christmas lunch in December. To find out more or reserve a 2020 programme telephone 01423 870440
Christmas shopping and fizz night: go along to St John's Church on Thursday, November 28, 7-9pm and browse the gorgeous festive stalls. Tickets are £3 at the door and include a glass of fizz. Refreshments are also available. Proceeds to Richard Taylor School.
Congestion problem: but not the sort we usually talk about. It is a congestion of things to do on Saturday, November 30. There are several events, all different and, sadly, it is not going to be possible to attend them all so below are full details a week earlier than usual to give everyone a chance to plan their day.
Bilton Conservation Group: the annual general meeting is to take place on Saturday, November 30 at Bilton Community Centre, 10am. The meeting will be followed by a talk/slide show entitled "The Brown Plaques of Harrogate" by Peter Barnes. All are welcome to attend the talk but only members can vote at the AGM. However, should you wish to join membership is a bargain at £2.50. Refreshments will be served and a raffle held. The ever popular calendar for 2020 will be on sale £5.50. Also on sale is the book "Bilton Through the Ages" by Bill Williams first published in 1995 now updated and reprinted £4.
Coffee, crafts and H.E.L.P: at Bilton and Woodfield Community Library where Christmas starts on Saturday, November 30, 10am-noon. The ever popular children's Christmas craft morning will be in full swing. Jen Sonley from H.E.L.P. is to be present giving informal advice on anything that can help people stay in their own homes. Advice on keeping warm in winter is often sought at this time of year. The computer help desk will be open for anyone experiencing difficulty with a laptop, tablet or smart phone. The usual big sale of second hand books will take place and, last but not least, coffee and cake for £1, juice and biscuits 30p. Everyone is welcome. Admission to the library is free. It is on Woodfield Road on the same site as the school and Children's Centre. There is a car park and the 2a bus stops nearby. Library opening hours on Saturday are 9.30am-1pm.
Christmas Fayre: at Bilton Grange United Reformed Church on Saturday, November 30 from 11am. There will be lots of stalls including cakes, books, Christmas, jewellery and fancy goods, bric-a-brac, soft toys, tombola and a raffle. Light lunches are also being served. Everyone is welcome and entry is free. The church is on the corner of Woodfield Road and Skipton Road.
Music and mirth: at St John', Church, 3pm on Saturday, November 30. The Wesley Singers perform music for Advent and Christmas. Programme/tickets £5 include refreshments. Under 16s go free.