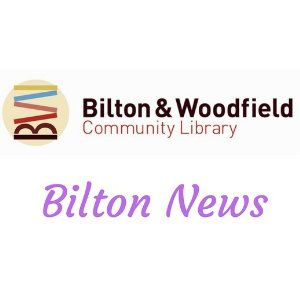 Bilton news – October 17
Furiously knitting: are the residents of Granby Care Home.  They are supporting the Mayor's Poppy Appeal by creating a large display of red poppies to hang from the front of the building.  They need lots of poppies as well as help in putting the display together.  You are invited to go along for coffee and cake and to give a hand today, Thursday, October 17, 2-4pm, tomorrow, Friday October 18, 10am-noon and 2-4pm and Monday, October 21, 10am-noon and 2-4pm.  There is no need to book, just go along.  Telephone 01423 505511 for further information.
Love Bilton Feast: at St John's Church on Saturday, October 19 at 6pm. If you act now there may still be time to obtain your free ticket from the church office by email church@stjohnsandstlukes.org.uk   All you will need to take with you is a bottle and something tasty to share.
Services at St John's: on Sunday, October 20 Holy Communion is at 8am and morning worship at 10am.  At St Luke's all-age communion is at 10.30am and Café Church at 4pm.  Next week morning prayer takes place on Monday, Tuesday, Wednesday and Thursday 9-9.30am.  On Wednesday, October 23 Holy Communion is at 10.30am.
Diverse Paths Art Group: meet on Mondays at Bilton Health and Wellbeing Hub, 69 Bilton Lane, 9am-4pm.  This is an independent art class. To find out more telephone 01423 226303 or email northyorkshiresports.co.uk
Bilton Men's Forum: David Ashworth is to give an illustrated talk about his work in a steel foundry at the meeting on Tuesday, October 22 at Bilton Community Centre, 48 Bilton Lane.  Tea is served from 2pm, the speaker starts at 2.30pm.  New members welcome.
Bilton Ladies Forum: on Tuesday, October 22 at Bilton Community Centre, 7.30pm Bernard Higgins is to give a presentation on the life and achievements of one of our most famous Yorkshiremen, John Metcalfe, otherwise known as Blind Jack of Knaresborough.  New members are welcome. For further information telephone 01423 545511. 
Friends of Bachelor's Field: convene for their quarterly meeting at Bilton Cricket Club, Bilton Lane on Wednesday, October 23 at 7pm.  Anyone with an interest in the attractive open space between Bachelor Gardens, Bachelor Road and Bachelor Drive is invited to go along and find out what has been happening over the past few months and help to make plans for the coming month.  Just go along or email bachelorsfield@gmail.com for more information.
Kaleidoscope Ladies: are in for a treat on Wednesday, October 23 at Bilton Community Centre, 7.45pm when either Derry Jones or Jo Jones will be presenting either "My Life in Music" or "Harare to Harrogate."    Visitors are welcome, entry £3.50.
Something to look forward to: at Bilton and Wodfield Community Library next Saturday, October 26.  It is the monthly coffee morning plus lots more.  Members of Harrogate Philatelist Society will be there to share their enthusiasm and will bring along a display of Harrogate postcards, materials linking Harrogate with the First World War, various stamps and other collectables, plus packets of stamps to give away.  Between 10am-noon children are invited to go along and decorate the wall boards using shapes to make pictures.  There will be the usual big book sale and coffee and cakes but no computer help desk on this occasion. It will be back in November.  The library is on Woodfield Road, HG1 4HZ, on the same site as the school and Children's Centre.  There is a car park.
Brigantes Lacemakers: has a member's day on Saturday, October 26 at Bilton Community Centre, 10am-3.30pm.  This could be a good opportunity to find out more about this long established group. Email buzzvicky1@outlook.com for further details.