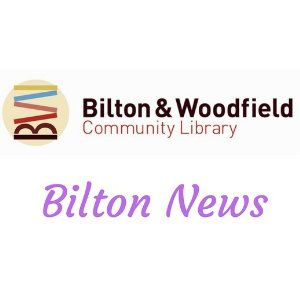 Bilton news – August 15
Is it the end for Bilton Gala: the organisers of Bilton Gala are, reluctantly,  considering whether Bilton Gala has a future.  Falling visitor numbers and a shortage of funds have forced the committee in to this position.  Attendance has dropped from 5000 in 2014 to under 2000 over the last two years with the Gala this year making a loss of £700.  Profits from the event go into the Bilton Community Fund which supports local good causes but lack of money has made it increasingly difficult to provide grants.  At the public meeting last week options discussed included seeking more sponsorship, passing the Gala to another organisation or winding up completely.  Chairman, Stuart Frost, said "We are grateful to the small number of people who came along to the meeting.  It would be a great shame if the Gala is to be consigned to history after 42 years.  There are just five volunteers on the committee and we have all thoroughly enjoyed organising the Gala but the reality is that we cannot continue with such limited resources and such little support."  The meeting agreed to invite anyone interested in taking over the Gala to contact the committee by September 5 at latest.  Potential volunteers and businesses interested in providing sponsorship are requested  to  send an email to enquiries@biltongala.org.uk   If no one comes forward there will be no other option but to call it a day.  Stuart continues, "from a personal point of view it has been a privilege and a pleasure to chair the committee for the past 15 years.
Art display: at Bilton and Woodfield Community Library from now until the end of August.  The U3a Painting for Pleasure Group has mounted a varied display including acrylics, water colours and oil paintings.  Go along and take a look.   Some of the paintings are for sale, some already sold. The library is to benefit from 20% of proceeds from any sales.   Also at the library the Space Chase Summer Reading Challenge for primary school age children is in full swing and continues throughout the school holidays but the last day for registration for the Challenge and a chance to pick up rewards and a medal at the end is this Saturday, August 17. The library is on Woodfield Road on the same site as the school and Children's Centre.
Flower Show:  Harrogate and District Allotment Federation is holding its 59th annual show on Sunday, August 18 at the Sun Pavilion, Valley Gardens, 11am-4pm.  All are welcome to this free event  which is raising funds for Henshaws.   Go along for a great day out and see how allotment holders from Northern Outfall, Pine Street and Unity Allotments have fared.  They usually come away with a good haul of awards and are hoping to do the same this year.   This show is not just for allotment holders. Between 1.30-2.30pm Chris Beard and Joe Lofthouse will be present at an "Ask the Expert" session.  There will lots of stalls including plants, cakes, tombola, raffle, sale of produce, competitions and much more.  Stroke of Genius Big Band is to provide the music.
Services at St John's: on Sunday, August 18 Holy Communion is at 8am and all-age worship at 10am.  At St Luke's all-age Holy Communion takes place at 10.30am.  Next week morning prayer is on Monday, Tuesday, Wednesday and Thursday 9-9.30am.  On Wednesday, August 21 Holy Communion is at 10.30am.
Thirst: the coffee morning that keeps going throughout the summer on Wednesdays at Dene Park Community Centre, 10.30am-noon.  All are welcome to go along and enjoy drinks and home-made cakes in a friendly atmosphere.  There is also free wi-fi and help with laptops, tablets and phones for anyone who may need it.  This event is run by volunteers from St John's and St Luke's.  The 2a bus stops at the door.
Millie's Garden Party: you are all cordially invited to the annual garden party on Woodfield Millennium Green on Saturday, August 25, 11am-2pm.  There will be teas, games and activities including line dancing, with a lesson if needed.  This is a free community event.  Go along and take your own picnic.  The Millennium Green is on the corner of Albany Avenue and Cecil Street.  
Model Railway Exhibition: hosted by Harrogate Model Railway Club on Bank Holiday Monday, August 26 at Bilton Grange United Reformed Church, HG1 4LF, 10am-4pm.  There will be eleven layouts, 4 trade stands selling model railway equipment,  modelling demonstrating skills and techniques.  Refreshments served throughout.  Entrance adult £4, child £2, family of 2 adults and 2 children £10.  The church is on the corner of Woodfield Road and Skipton Road