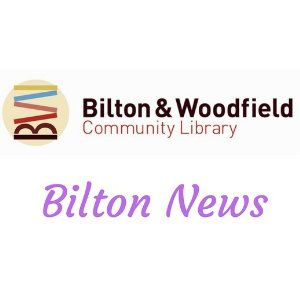 Bilton news – August 8
Coffee morning: on Saturday, August 10 in St John's Church Hall, 10am-noon.  Entrance £1 includes drink and biscuit.  There will be a raffle and tombola plus book, cake and card stalls.  Proceeds will help Sri Lankan teas workers into university. Have a chat over a cup of tea/coffee and learn more about this work through "Dignity Through Education" and the difficult life on the plantations.   All welcome.
Bachelors Field: at the recent AGM chairman, James Nichols, gave a report on a pleasing year which had seen the Field looking better than ever; in no small way due to the increased number or working parties which take place monthly on Saturdays or Sundays.  The next one is scheduled for Sunday, August 11.  Meet at 10am near the pond at the Bachelor Gardens entrance.  Most work takes place over the winter months so there will be nothing too onerous taking place.  Path edges will be trimmed where necessary, litter will be picked up and the location of replacement seating will be considered.  To find out more email bachelorsfield@gmail.com
Services at St John's:  on Sunday, August 11 Holy Communion is at 8am and all-age Communion at 10am.  All-age morning worship at St Luke's is at 10.30am.  Next week morning prayer takes place on Monday, Tuesday, Wednesday and Thursday 9-9.30am.  On Wednesday, August 14 Holy Communion is at 10.30am.
Bingo: at Bilton Community Centre, 48 Bilton Lane on  Monday, August 12 at 2pm.  Everyone is welcome to go along and enjoy the fun.  Admission 30p, bingo books 50p each.
Love Science workshop:  at Bilton and Woodfield Community Library on Wednesday, August 14, 10-11am. This activity is suitable for those aged 7-11.  Shoot Apollo rockets into space, make LED lunar modules and colour changing aliens to take home.  This event is bookable.  Tickets £1 admit one child and one carer. At the time of writing a few places remain. Telephone the library on 01423 564630 or call in to find if any are still available.  The library is on Woodfield Road on the same site as the school and Children's Centre.  
Tagg House Ladies: on Friday, August 16 at Bilton Community Centre, 2.15pm  there will be a presentation entitled "Tax, Care and Toy Boys."   Visitors welcome.  Entrance £1.50 including tea and biscuits. There is a raffle.
Angels:  the winner of my unofficial competition with no prize for the first organisation to mention Christmas is Bilton Churches Together. It has plans to make Bilton angelic for Christmas with knitted/crocheted angels.  Patterns are available from St John's church office or can be downloaded from www.christmasangel.net     Two angels have already arrived in the church office.
Harrogate District Local Plan:  a consultation has started to consider the modifications made to the Plan which will determine where new housing and business development will take place in the future. The consultation ends on September 6.  For those who prefer not to respond online there is a hard copy at Bilton and Woodfield Community Library.