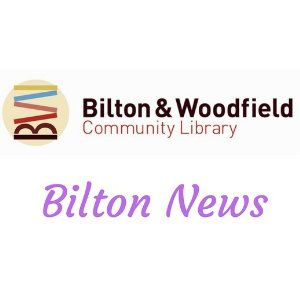 Bilton news  August 1
Bilton Gala Open Meeting:  because of the change of the May Bank Holiday day in 2020 to accommodate VE Commemorations numerous challenges have been presented to the Bilton Gala organisers.  The committee invites you to attend an open meeting on Monday, August 5 at Bilton Community Centre, 48 Bilton Lane at 7pm to discuss the future of the event.  If you have any interest in Bilton Gala whatsoever, whether a stall holder, a local interest/activity group, helper on the day, sponsor or if you are just one of the hundreds of people who go along and enjoy it every year then do attend this meeting if you can.   If the challenges are to be overcome your input will be vital.
Bake sale: on Saturday, August 3 at Bilton Health and Wellbeing Hub, 69 Bilton Lane, 11am-2pm in aid of Miss Molly's Rescue.  There will be tea, coffee, cakes, a raffle, games and bingo with prizes.  All welcome.
Services at St John's: on Sunday August 4 Holy Communion is at 8am and all-age Communion 9.30am.  All-age worship at St Luke's is at 10.30am.  There is no morning prayer next week.  On Wednesday, August 7 Holy Communion takes place at 10.30am.
Here to Help: at Bilton Health and Wellbeing Hub on Tuesday 6, 11am-noon.   Call in for a free cuppa and chat at this monthly drop in session where it is possible to find out where to turn for community activities and support.  For more information telephone Jen on 01423 813090 or email help@harcvs.org.uk
Storytime: at BIlton and Woodfield Community Library every Tuesday at 10am for children under 5. In the school holidays older siblings are welcome too.  Children and their carers enjoy stories, songs and craft activities.   There is still time to join the Space Chase summer reading challenge when primary school age children take on the challenge of reading six books, collect rewards along the way and a medal at the end.  There is a mini challenge for younger children.  The library is on Woodfield Road on the same site as the school and Children's Centre.
Crimple Valley Quilters:  meet on the first and third Wednesday of each month 9,30am-12.30pm at Bilton Community Centre.  The next meeting is on August 7.  Go along and sew with a friendly group in a comfortable and sociable environment.  Take the opportunity to develop new techniques, broaden your skills in patchwork and quilting, share ideas or work on your own project..  The programme includes occasional guest speakers.
Bingo: at Dene Park Community Centre every Tuesday and Thursday 1-4pm.  Good company, tea and coffee and bingo.  Entrance 40p, bingo books extra.  The 2a bus stops at the door.
Just opened 5 star bug hotel: St John's Church is moving towards an eco-churchyard.  The children of the church Bright Sparks Group with the Environment Group had a fabulous time building up four layers from pallets to make a really great hotel.  The first pallet was filled with bark, the second with pottery, the third with sticks and the fourth with newspaper.  It is likely the first guests are already checking in.  Thanks to Roots and Fruits for supplying the pallets.
Cutting down on plastics: we are all now aware of the negative impact plastic waste is having on the environment, so it is good to hear of local initiatives to reduce the use of single use plastics. Roots and Fruits have already replaced their plastic bags with paper ones and are now providing an opportunity for customers to take along their own containers to fill with a wide variety of dry ingredients  from the new scoop bins.  If anyone hears of any other eco-friendly initiatives please let me know. 
Coffee morning: at St John's Church Hall on Saturday, August 10, 10am-noon.  Funds collected will go towards additional educational expenses of students of poor parents working on the tea plantations in Sri Lanca.   Admission £1 includes drink and biscuit.  There will be several stalls including cakes, books, tombola, raffle and greetings cards.   Any contributions towards the stalls will be gratefully accepted on the day or can be collected from home the previous day  by contacting Theva, telephone 01423 886230.