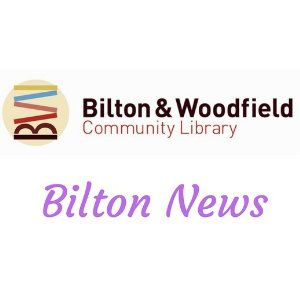 Bilton news – June 13
Thanks for support: the organisers of the coffee morning at St John's last month would like to thank all those who supported it and helped raise £473.40 for the small Starbeck-based charity Time Together which provides support for individuals with autism and additional needs.
Jumble sale: in St John's Church Hall on Saturday, June 15 at 2pm.  Go along and pick up a bargain.
Services at St John's: on Sunday, June 16 Holy Communion is at 8am and morning worship at 10am.  At St Luke's all-age Communion is at 10.30am and Café Church at 4pm.  Next week morning prayer takes place on Monday, Tuesday, Wednesday and Thursday 9-9.30am.  On Wednesday, June 19 Holy Communion is at 10.30am.
Sew-cial: at Bilton Grange United Reformed Church on Monday, June 17, 10.30am-noon.  Go along with some sewing or other craft and enjoy refreshments and a chat.  Everyone is welcome.  For more details telephone 07588 761885. The church is on the corner of Woodfield Road and Skipton Road.
Craft Aid International: is a charity which has craft workshops on Tuesdays at Bilton Health and Wellbeing Hub, 69 Bilton Lane, for adults and children with physical and/or learning disabilities.  The sessions are 1-3pm for adults and 4.15-5.15pm for children aged 7-11. There is a separate space for carers to chat and enjoy a drink while participants enjoy the arts and crafts on offer.  Email administrator@craftaidinternational.org to find out more and book places, which are limited.
Bilton Area Methodist Lunch Club:  enjoy a great lunch for just £4 on Tuesday, June 18 at Bilton Area Methodist Church.  To find out more or book a place telephone Averil on 01423 506600.  The church is on Skipton Road with the main entrance and car park at the rear off Bar Pace.
Bingo: at Dene Park Community Centre every Tuesday and Thursday, 1-4pm.  Entrance 40p, bingo books extra.  Have a great time, enjoy good company and tea and biscuits.  The 2a bus stops at the door.
Thirst: the coffee morning which takes place every Wednesday at Dene Park Community Centre, 10.30am-noon.   Proper coffee and tea and home-made cakes are served by volunteers from St John's and St Luke's.   There is also free wi-fi  and basic support to help with laptops, tablets and phones.  All welcome.
Crimple Valley Quilters: next meet on Wednesday, June 19 at Bilton Community Centre, 48 Bilton Lane,  9.30am-12.30pm.  Go along and sew with a friendly group in a comfortable and sociable environment.  Take the opportunity to develop new techniques, work on your project and share ideas. The meetings are on the first, third and fifth Wednesdays of the month and have occasional guest speakers and workshops.
Bilton WI: on Wednesday, June 19 at Bilton Community Centre, 7.30pm "The Tea Lady" is the title of the presentation by Denise Graham.   New members and visitors are welcome.
Stitch and Craft Group: Japanese braiding, with Edna, is the topic on Thursday, June 20 at Bilton Community Centre, 7.30pm.  Visitors are welcome, no need to book but if further information is required telephone Pauline on 01423 507617.
Tagg House Ladies:  a journey from Southampton to Cape Horn illustrated by wonderful photographs presented by Greta Knight is the treat in store on Friday, June 21 at Bilton Community Centre, 2.15pm.  Admission £1.50 includes tea and biscuits.  Visitors welcome.
Brigantes Lacemakers:  on Saturday, June 23 at Bilton Community Centre the full day meeting is to include a talk by Chris Mitchell of Kisilizi Crafts entitled "Bags of Difference".    Visitors are welcome to attend the talk.  To find out more email buzzvickyi@outlook.com
The Gruffalo:  celebrating 20 years since the publication of the Gruffalo.  During the month of June Bilton and Woodfield Community Library is decorated on a Gruffalo theme, there is a "Find Me" using Gruffalo characters and free puzzles to take part in.  The Library is on Woodfield Road on the same site as the school and Children's Centre.