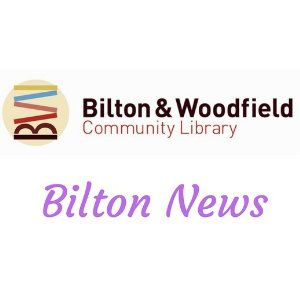 BIlton News – May 30
Knox Valley Residents Association:  it was a full house at the AGM last week.  Christopher Dunn and Steve Readman were welcomed on to the committee.  The Local Plan and other issues were mentioned briefly but it was clear that most people wanted to discuss the Harrogate Congestion Study Consultation, which includes a suggestion for a relief road through the fields between the built up area and the Nidd Gorge.  The lone voice speaking in favour of a road received no support from the overwhelming majority of those present who thought this relief was a very bad idea.  The reasons are varied and are being well covered in the pages of this newspaper.  Suffice to say that from the evidence presented a road would not relieve traffic congestion to any great extent.
The Great Relief Road Lie: was the title of the presentation by Chris Kitson, chairman of Nidd Gorge Community Action, at the KVRA AGM.  So is NYCC telling lies?  After seeing the evidence it certainly appears that it is being economical with the truth.  To claim that the proposed road is not near the Nidd Gorge is clearly wrong.   NYCC says the Consultation is not about east/west road connectivity so is not being discussed.  Fair enough.  But there is another report available on its website promoting just that, it includes a Harrogate northern bypass and relief for the M62.  It is difficult to dispel the idea that NYCC is trying to use money that is supposed to relieve traffic congestion in Harrogate to push forward its plans for east/west connectivity.   Why has NYCC not said that a relief road would increase traffic on Ripon Road by 20%?  The A61 is already 50% busier that the A59, according to figures presented.  There is more, but to make your own mind up about these issues do go to the road shows or study details online; then complete the consultation questionnaire.
Sew-cial: at Bilton Grange United Reformed Church, on the corner of Woodfield Road and Skipton Road on Monday, June 3, 10.30am-noon.  Go along for refreshments and a chat, take some sewing or other craft.  Telephone 07588 761885 for more details.
Here to Help: at Bilton Health and Wellbeing Hub, 69 Bilton Lane, 11am-noon on Tuesday June 4.  Go along for a cuppa and a chat.  Take the opportunity to enjoy some company and find out where to turn for community activities and support.  There is no need to book.  For more information telephone Jen on 01423 813030 or email help@harcvs.org.uk or visit www.helpharrogate.org.uk
Bilton Area Methodist Lunch Club: the next great lunch for just £4 is on Wednesday, June 5.  To find out more or book a place telephone Molly on 01423 564986.  The church is on Skipton Road with the main entrance and car park at the rear off Bar Place.
At the library: to celebrate the 20th anniversary of "The Gruffalo" throughout the month of June Bilton and Woodfield Community Library will have  Gruffalo decorations, there will be puzzles and word searches and a "find me" using characters from the book.  Visit soon to see a display of artwork produced by Coppice Primary School Year 3 pupils currently on view.  The library is on Woodfield Road on the same site as the school and Children's Centre.
Tagg House Ladies: on Friday, June 7 at Bilton Community Centre, 48 Bilton Lane, 2.15pm is a games afternoon.  Choose from a wide selection including dominoes, scrabble and snakes and ladders. Visitors welcome.  Admission £1.50 includes tea and biscuits.
Coffee morning: at St John's Church Hall on Saturday, June 8, 10am-noon raising funds for Wellspring.  More details next time.
CAT'S: Creative Adventures with Textiles meet on Saturday, June 8 at Bilton Community Centre, 10am-4pm to explore the crafts of dyeing, printing and painting on paper and fabric.  To find out more telephone Sue on 07731 507156
Bachelor's Field Friends Group: has a working party planned for Sunday, June 9 meeting at the pond at the Bachelor Gardens entrance at 10am.  It is not likely to involve anything too strenuous as most of the work is carried out in winter.  Email bachelorsfield@gmail.com to find out more or just go along on the day.