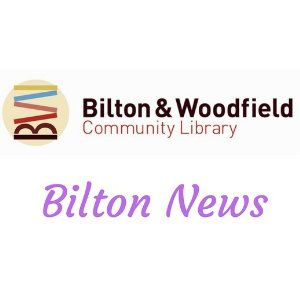 Bilton News – April 11
Dancing for Wellbeing: Bilton has been fortunate to enjoy the benefits of Dancing for Wellbeing  for a number of years.  An opportunity has now arisen, not only to ensure the future of this group, but to enable other areas to enjoy those benefits too.   The opportunity is a chance to receive a National Lottery award of £48,000 for its project "Together Through  Dance" in the ITV Calendar North region of this year's People's Projects.    A film about Dancing for Wellbeing was shown on Calendar last week.  To win the award the group needs you to vote for it because, from the shortlisted projects, only the three receiving the most votes will win an award.  To vote visit www.thepeoplesprojects.org.uk       Do it soon because voting closes at midday on April 15
What is it: Dancing for Wellbeing groups help improve physical, emotional and social well-being. They dance, sing, chat and have lots of fun.  The dancing is great for people who are not as mobile as they once were as it can be done sitting down or standing up.  A partner is not required nor is it necessary to have a good memory.  Anyone who attends will tell you how wonderful these sessions are.  In Bilton Dancing for Wellbeing takes place at Bilton Community Centre, 48 Bilton Lane on Wednesday afternoons.  For further information telephone Jackie Terry on 01423 531235.
Coffee morning: in St John's Church Hall on Saturday, April 13, 10am-noon, raising money for Water Aid. There will be a tombola and raffle plus book, cake, card and plant stalls.  Admission £1 includes drink and biscuit.
Thanks for support: Knox WI, which organised the March coffee morning at St John's, would like to thank everyone who supported it and helped raise more than £600 for the Retcam Appeal at Harrogate District Hospital.
Spring Fair: on Saturday, April 13 at Dene Park Community Centre, 10am-noon.  Stalls to include DVDs, Bric-a-brac, toys and cakes.  There will be a raffle and tombola.  Admission 50p, accompanied children free, this includes tea or coffee and biscuits.  Everybody welcome.  The 2a bus stops at the door.
CAT's: Creative Adventures with textiles will be making book covers at their meeting on Saturday, April 11 at Bilton Community Centre, 10am-4.30pm.  New members are welcome.  Call in or telephone 07731 507156
Services at St John's: on Sunday, April 14 Holy Communion is at 8am and 10am. There will be a parade service at St Luke's, 10.30am.   Please note there is no morning prayer next week to make way for the Smelly Yellow Welly Club.
Bachelors Field: there will be a working party on The Field on Sunday, April 14.  Meet at 10am at the pond near the Bachelor Gardens entrance.  Email  bachelorsfield@gmail.com for more details. The next indoor meeting is on Wednesday, April 17 at Bilton Cricket Club, Bilton Lane, 7pm.  Everyone with an interest in the attractive open space between Bachelor Gardens, Bachelor Drive and Bachelor Road, whether a dog walker, nearby resident or someone who just enjoys it, is welcome to go along and find out what has been happening recently and what plans there are for the coming months.
Sew-cial: at Bilton Grange United Reformed Church on Monday, April 15 at 10.30am.  Take along a craft item to work on and enjoy tea and talk at the same time.  The church is on the corner of Woodfield Road and Skipton Road.
Bilton Men's Forum: "From Prison to Palace" is the title of the talk by Veronica Bird at BIlton Community Centre on Tuesday, April 16.  Tea is served from 2pm, the speaker commences at 2.30pm.  There is no meeting on April 23
Film Club: at Bilton Area Methodist Church on Tuesday, April 16 at 2pm, doors open 1.30pm for tea and chat, followed by the film "Finding Your Feet".  There is no charge though donations are welcome.  The church is on Skipton Road with the main entrance and car park at the rear off Bar Place.  No need to book but if more information is required telephone 01423 566795.
Bilton Area Methodist Lunch Club: the next opportunity to enjoy a good meal for just £4 is on Wednesday, April 17.  To find out more or book a place telephone Molly on 01423 564986.  
Bilton WI: Godfrey Wilson is to give a presentation on Ripon Cathedral at the meeting on Wednesday, April 17 at Bilton Community Centre, 7.30pm.  Visitors welcome.
New yoga class:  starting at Bilton Health and Wellbeing Hub, 69 Bilton Lane on Thursdays, 10.30-11.30am.  For more details email Emilie Moorby on emiliemoorby@gmail.com
Stitch and Craft Group: on Thursday, April 18 at Bilton Community Centre, 7.30pm Marilyn and Anne will be running a session on folded flowers.  Visitors are welcome.
Library Easter Closing:  Bilton and Woodfield Community Library will be closed on Good Friday, Easter Saturday, Easter Sunday and Easter Monday,  April 19-22.  Open as usual on Tuesday April 23.
Bilton Gala: just a reminder that it will not be long before it is here.  Mayday Bank Holiday Monday, May 6 is the date for your diary.  There is lots of information on the website www.biltongala.org.uk and there will be more in this column as the date approaches.